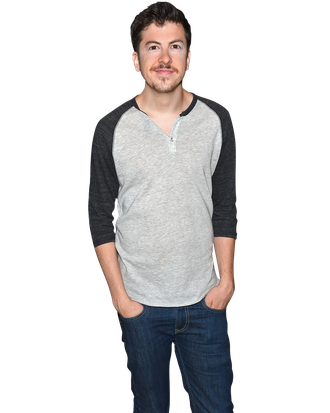 Christopher Mintz-Plasse.
Photo: Frazer Harrison/Getty Images
After years of working in the nerd mines, Christopher Mintz-Plasse is coming up for some air. In his latest film, the animated ParaNorman, the 23-year-old actor doesn't voice the titular Norman — an outcast kid who can speak with the dead — and he didn't get stuck playing Norman's chubby friend, either. Mintz-Plasse is actually the bad guy in this tale, a bully who spends his time terrorizing smaller kids, until some real terrors show up in the form of zombies, ghosts, and witches. The actor was in a much mellower mood when he talked to Vulture playing against type, prepping for Kick-Ass 2, and naked alone time.
Hi.
Hello, Jennifer Vineyard of Vulture.
Why so formal?
[Laughs.] That's how I roll. Would you rather I said, "Hello, darling"?
Did you enjoy getting to be the bully this time around?
I did! It was a lot of fun. I love how that character is an exaggerated version of myself, with a completely different voice.
Do you think playing Red Mist in Kick-Ass might have helped you score the role?
You know, I didn't want to question it, because I didn't want to make them question it. It was really cool of them to think of me for this, because I didn't even have to audition. I just went in and created this idiotic voice, because he's not very good at being a full-on bully. He's very much a coward and a pussy. And now I'm going to be typecast in bully roles for fifteen years now because of this. [Laughs.] But it's fun to do something dark. We're going to be shooting Kick-Ass 2 soon, and that's going to be so much fun.
How dark is that really going to get, though? I mean, can you do the gang rape in the comic?
I don't know if we'll do that scene. We'll see. It's kind of fucked up. He becomes known as Motherfucker now, so he's got to fuck some mothers. 
Okay, we're really derailing here. You did Fright Night, so you've done the vampire thing. You're doing zombies, ghosts, and witches here. Are you into horror?
I am. I do love horror movies, but I'm not the kind of guy who would dress up as a ghoul for Halloween. I might go as a member of the Blue Man Group.
Very Arrested Development.
Oooh, then I need to do something else. I'll figure out something.
You've got ParaNorman, then Pitch Perfect, and then Get a Job, all with Anna Kendrick. Are you stalking her, or is she stalking you?
You've caught on! I'm just hanging around every set she's on, like a lurker. Anna and I just talked about this, because we've got these three movies coming out, but only in one of them did we actually work together. We didn't see each other on ParaNorman. I only had one day on Pitch Perfect. But yeah, it looks like Anna and I are the next dream team. She's going to latch on to me.
Do you sing in Pitch Perfect?
No. I'm a guy who's passionate about singing, but I can't sing for crap.
Your character, or in real life?
I definitely can't do it for crap. I'll show you. How about a little Alicia Keys? [Starts to sing.] I keep on fallin' / In and out of love / With you / Oh, oh, oh!
Dude, that was good.
Thanks!
Do you still drum in your band, the Young Rapscallians?
Yeah. We're hitting it hard. We're doing a bunch of shows before I start on Kick-Ass 2, and then we'll go on tour in January or February. I have to go to London next week to do my costumes.
Have you talked to them about the rash you got from it last time?
I think they did that on purpose — they want me to be uncomfortable. And it's fine, because they're paying me top dollar.
What's top dollar these days?
Twenty bucks a day.
Sounds like lunch. But you'll also get paid by your new CBS show, Friend Me, right?
Yeah, I start that at the end of September, so I'll be flying back and forth between Kick-Ass 2 and the show. I play a guy who moves from Indiana to Los Angeles, and he's really nervous about it, so he stays inside and plays video games on his computer all day. And Nicholas Braun plays a guy who wants to go out and party, so we're kind of opposites-attract friends.
Which of those guys could be you?
I'm kind of both. There are days I like going out, and days I like to sit naked with the remote control on my thigh, watching Breaking Bad. I'm in love with that TV show. And Louie on FX. And The Newsroom — well, I don't know if I like it, but I'm obsessed with it. It's so Sorkin-y. But I've got some friends on there, so it's good to support them.
Don't you still live at home with your parents?
Oh, they work. So naked time is before they get home.
What if they walk in on you?
I don't bolt. It is what it is.
Maybe tell them you're getting into character.
I'm balls-deep getting into character. I could just live the rest of my life naked.