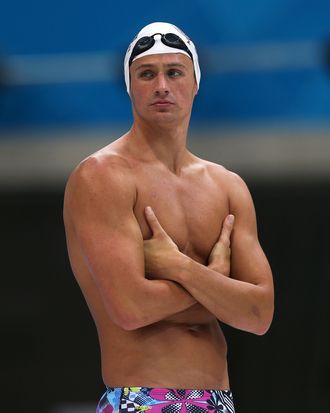 Ryan Lochte of the United States looks on during a training session ahead of the London Olympic Games at the Aquatics Centre in Olympic Park on July 24, 2012 in London, England.
Photo: Clive Rose/Getty Images
The world is still waiting for Olympic swimmer and Paul Wall enthusiast Ryan Lochte's reality show, but in the meantime, there is a very brief teen soap cameo to look forward to. Lochte will appear as himself in a fall episode of 90210, which is really getting all the best cameos this year. Jeah, as absolutely no one besides Ryan Lochte says.