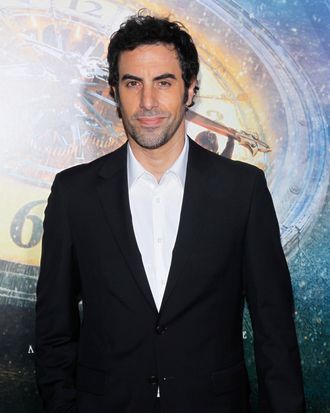 Sacha Baron Cohen, November 21, 2011.
Photo: Jimi Celeste/Patrick McMullan
Sacha Baron Cohen may return to his mother country for his next film. Variety reports that Baron Cohen has sold a film pitch to Paramount that would spoof James Bond, featuring a suave secret agent forced to pair up with his brother, a rowdy, soccer-loving idiot. Might Baron Cohen play both roles? And does that mean we'd finally get to see the frequently disguised actor looking handsome onscreen in a tux for once?