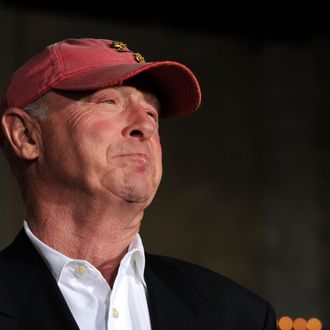 Director Tony Scott arrives at the premiere of Twentieth Century Fox's "Unstoppable" at Regency Village Theater on October 26, 2010 in Westwood, California.
Photo: Kevin Winter/Getty Images
While Tony Scott's sudden apparent suicide has left many reeling for an explanation, the quickest one offered looks to have been false: Numerous outlets have sources refuting news that the director had inoperable brain cancer. "The family told us that there was no truth to the story," chief coroner investigator Craig Harvey tells the Daily Beast. Toxicology tests will take six to eight weeks to complete.