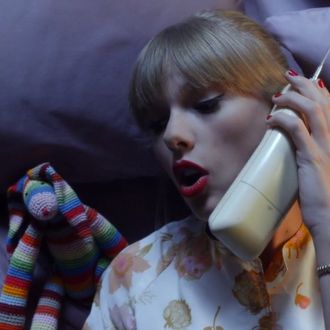 If the alarmingly energetic one-take video for "We Are Never Ever Getting Back Together" is directed at any of Taylor Swift's known exes, then Vulture's money is still on Jake Gyllenhaal, because of the sartorial (plaid) and grooming (showered) choices involved. But Conspiracy Theory Time: What if this video is about top-Secret Swift-ex Adam Levine? Because — this theory is very deep, stay with us —the dude in the vest, the one holding an "indie record" that looks suspiciously like a Maroon 5 deep cut, is giving off some serious Adam Levine vibes.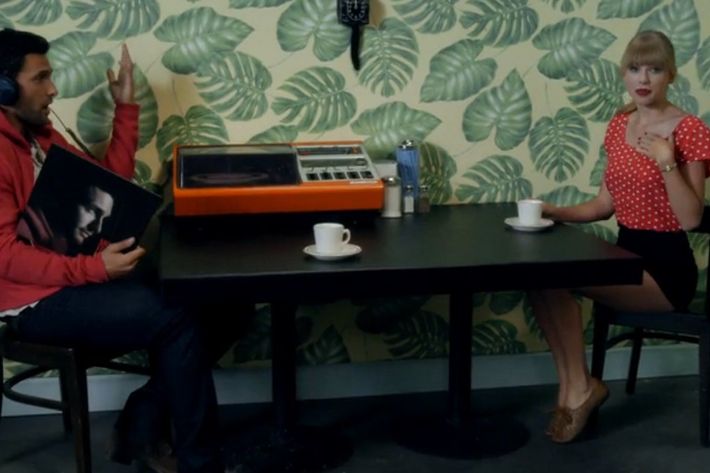 As in, we haven't watched The Voice in a season, but is that Adam Levine? Don't look too closely, or else you will find yourself staring into the eyes of a deranged Furry (Swift's backup band for this video is, inexplicably, made up of Pixie-Stick addicts in animal suits.) Just kind of squint and consider it: Taylor Swift and Adam Levine. Weirder, iller-advised things have happened.
Watch the "We Are Never Ever Getting Back Together" video over at MTV.