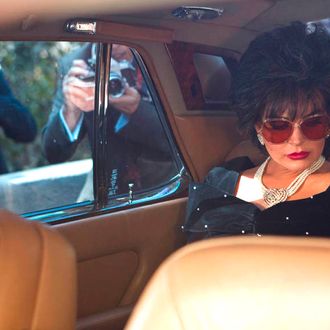 It has been a rocky ten days for Lindsay Lohan, what with the bizarro jewelry heist accusations and the Chateau Marmont eviction and the general sense that we are one Long Island Iced Tea away from Mug Shot No. 7. Not exactly a "best life" situation, to channel Oprah (related: Why in God's name hasn't Oprah gotten a Lindsay interview?) The good news, though, is that Lifetime still has faith in LiLo, and the network has released three new photos from Liz & Dick, its Elizabeth Taylor biopic, in order to remind the world that Lindsay is an actress. Let us tell you right now: They are really something, these photos. Certain Vulture correspondents have only just regained their ability to put words in order after looking at these photos. You will want to get your nose extra close to the screen before clicking through.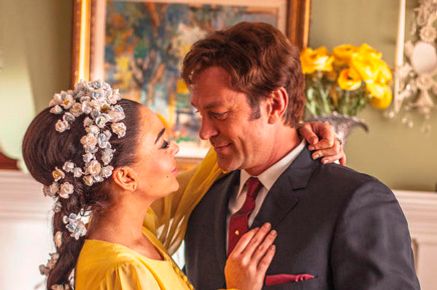 This is actually a fairly faithful re-creation of Liz's first marriage to Richard Burton, though we would note that Liz wore lily-ish type flowers, and Lindsay appears to be wearing mini-rosebuds. (Flower specialists: What does this mean?) The real question here is: When did John Michael Higgins join this movie? Less important question: Does that brooch remind anyone else of Princess Diana/Kate Middleton's engagement ring?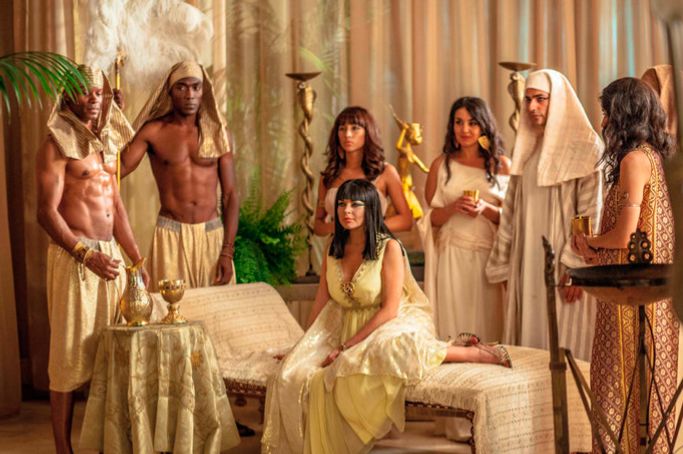 Does that woman in the one-shoulder gown know that is a Lifetime movie and not the DVD extras for The Hills? Did they even have curling irons in ancient Egypt? And while we are talking aesthetics, is this also a promotion still for Lindsay Lohan's new "Egyptian Delights" bath and linens line? (Raise your hand if you also had that comforter in college.)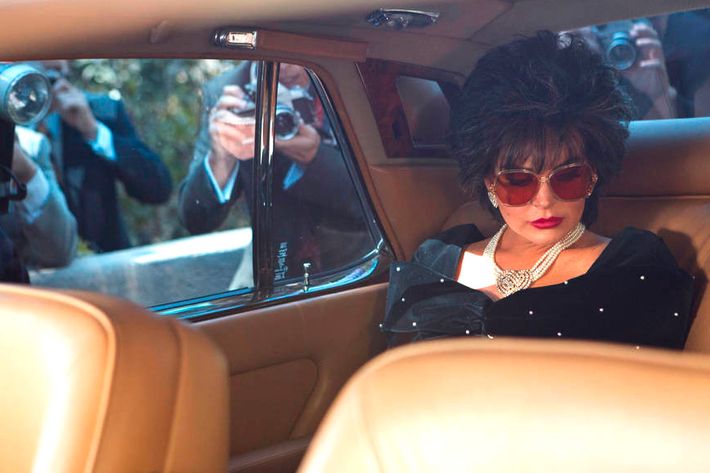 "Are those real paparazzi? Do you think the real paparazzi would recognize me in this wig? What about the Chateau Marmont staff? Maybe they would just think I'm Liza Minelli? Oh, maybe I can play Liza Minnelli next!" Or maybe Joan Collins. Okay, your turn to discuss.