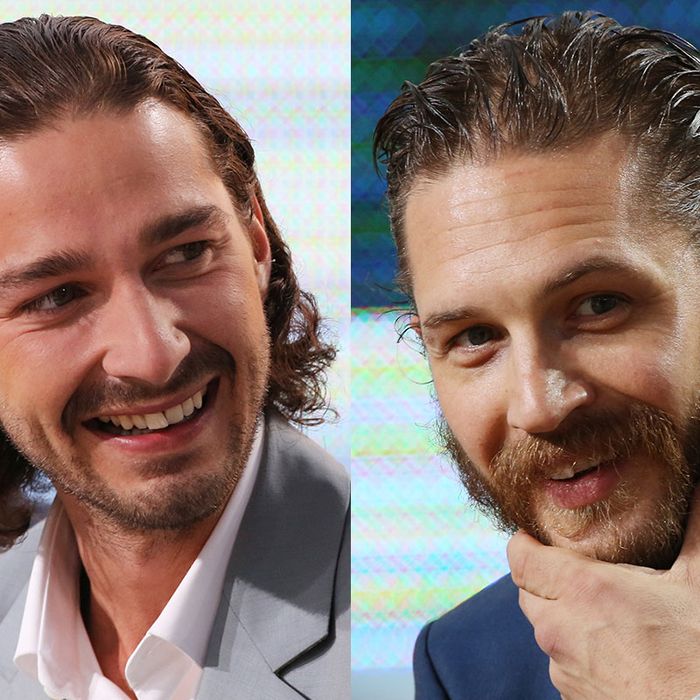 Photo: LOIC VENANCE/AFP/GettyImages
Shia LaBeouf and Tom Hardy have much in common: They both star in Lawless, John Hillcoat's Prohibition-era crime drama, out tomorrow; they both like to experiment with gnarly facial hair; they both give notably candid interviews.  We're talking major sharers here — as in, they would probably talk to you about their penis size if asked. In fact, one of them has! But do you know which actor? Test your LaBeouf-Hardy insane quotable knowledge with our handy quiz below.
Quotes courtesy of: GQ, Details, The Guardian, The AV Club, Playboy, the New York Post, the LA Times, and Vulture's own Kyle Buchanan.