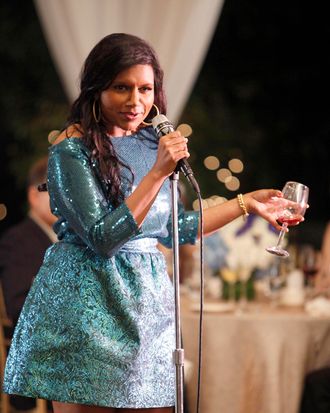 THE MINDY PROJECT: Mindy (Mindy Kaling, L) is a skilled OB/GYN navigating the tricky waters of both her personal and professional life in the new comedy THE MINDY PROJECT premiering this fall on FOX.
Photo: Beth Dubber/FOX
Fox is sneaking Mindy Kaling's comedy in early, hoping to replicate the strategy that paid off for New Girl last year. Thanks, Hulu!