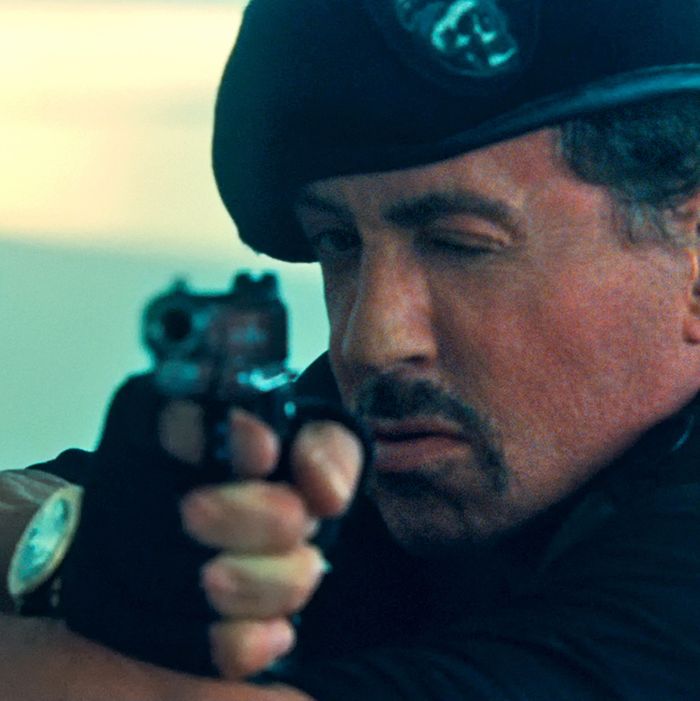 This Weekend's Winners: With an estimated $28.7 million from just over 3,300 theaters, The Expendables 2 was number one with a bullet. (Or rather, thousands and thousands of bullets.) Also catching eyes: Sony's Sparkle; Whitney Houston's final film, opened to $12 million in 2,224 theaters. At a production cost of just $14 million, Sparkle is no Think Like A Man, but at least it is well on its way to profit.
This Weekend's Losers: ParaNorman (No. 3 with $14 million in just over 3,400 theaters) was a decidedly weak sophomore effort from Pixar wannabe Laika Entertainment, the animation company established by Nike founder Phil Knight and his scion, Travis: Despite showing in half as many theaters, the company's 2009 debut Coraline still made $3 million more than ParaNorman.
How It All Went Down: Even as last weekend approached, a new survey found that almost a fifth of moviegoers were still reluctant to return to multiplexes, fearing more Aurora, Colorado–style mayhem. And who could blame them, especially considering the appalling sequel that had unfolded less than a month later in Wisconsin?
Then, late Friday afternoon, Carmike — the nation's fourth-largest theater chain — found itself responding to a bomb threat against The Expendables sequel, sending police and bomb-sniffing dogs scurrying to 236 theaters in 35 states. Nothing was found, but no wonder, then, that it clocked in below expectations (it made $6 million less than the original film two years ago).
"[The bomb threat] was probably more publicized due to the Aurora incident than it would have been otherwise," explained one distribution chief at a rival studio. Referring to The Expendables 2's softer opening, our chief added that it didn't help that it was the third straight action film (behind Total Recall and Bourne Legacy) to open in as many weeks. Had it not been for this unfortunate confluence of current events and the summer's umpteenth action film, Sly & Co. "might have made $35 million or more," says our chief.
Meanwhile, Bourne Legacy underwent a sizable fall, losing 55 percent of its audience a week after it opened to almost less than half of what the last Bourne film made. It finished second with an estimated $17 million. As one former studio chief tells Vulture, "it certainly stumbles the franchise," but that it also "gives Matt Damon quite a bit of leverage, doesn't it?"
Finally, two indie debuts are noteworthy: While it only debuted on three screens, David Cronenberg's Cosmopolis nonetheless enjoyed had the highest per-theater-average of any film in release, a little over $24,000, a very good sign for an indie that might otherwise have gone missing in the summer heat. Ditto the insanely well-reviewed Sundance favorite Robot and Frank, which Samuel Goldwyn Films opened on just two screens in New York (averaging a little over $19,000 per screen). The macabre Frank Langella comedy about an aging ex-con who forms an unusual bond with his robotic caregiver is clearly programmed to entertain, and next week starts doing so in Boston, Chicago, Los Angeles, Philadelphia, San Diego, San Francisco, and Washington, D.C., before going wide to smarthouses in the top 40 markets come Labor Day.