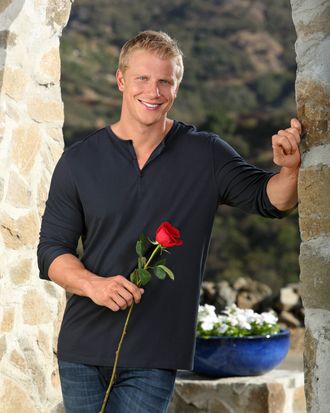 THE BACHELOR - Sean Lowe knows the time is right for him to make the ultimate commitment to the right woman and to start his own family, as he stars in the next edition of ABC's hit romance reality series, "The Bachelor," when it returns to ABC for its 17th season in January 2013.
Photo: Kevin Foley/ABC
American Idol gets flak for its "white dudes with guitars" winners, but The Bachelor is an even more insidious practitioner of perpetual sameness. Sean Lowe, a reject from last season of Bachelorette, will be paid to televise the first several weeks of a destined-to-fail relationship, ABC announced today. Ryan Lochte was out of the running for a while, but were there really no other fame-seeking romance-inclined Olympians?