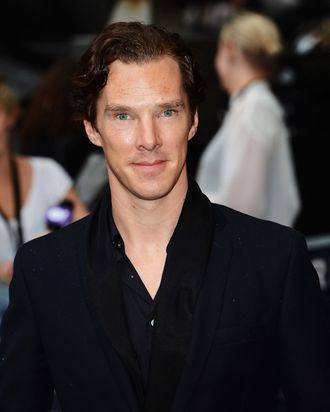 Benedict Cumberbatch attends European premiere of "The Dark Knight Rises" at Odeon Leicester Square on July 18, 2012 in London, England.
Photo: Ian Gavan/Getty Images
Sherlock star Benedict Cumberbatch is to The Hobbit's Smaug as Andy Serkis is to Gollum. "It's very freeing, once you put the suit on and the sensors. I've never felt less encumbered, actually," Cumberbatch says of the stint as a motion-capture dragon. "You just have to lose your shit on a carpeted floor, in a place that looks a little bit like a mundane government building." With the second of the three Hobbit films titled The Desolation of Smaug, plan for lots of Cumberbatch shit-losing.