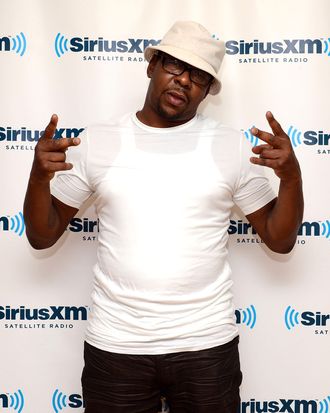 Bobby Brown visits "Sway in the Morning" on Eminem's Shade 45 Channel in the SiriusXM Studio on May 29, 2012 in New York City.
Photo: Andrew H. Walker/Getty Images
Bobby Brown is returning to the world of reality television, presumably because 2005's Being Bobby Brown had such a positive impact on his life and the lives of those around him. Sources tell the L.A. Times that BET is working on a new reality series with Brown and producer James DuBose (The Michael Vick Project, Monica: Still Standing, Tiny & Toya). This show will be about Brown's "life and business," but there aren't any other specifics like a start date or title just yet. Time to get those GIF-making skills in tip-top form!