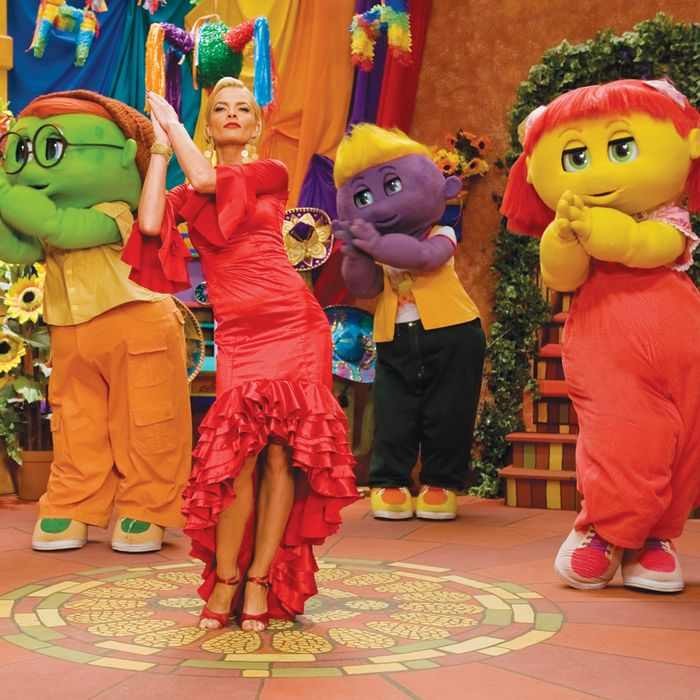 Photo: BBAM, LLC./Kenn Viselman Presents, Inc.
This Weekend's Winners: After years of laboring in the shadow of zombies and vampires, the Dibbuk finally gets his due: Sam Raimi's presentation of the low-budget (just $14 million) horror film The Possession carried the year's traditionally most anemic holiday weekend with $21.3 million. Meanwhile, the Shia LaBeouf Prohibition-era action film Lawless produced respectable numbers for the Weinstein Company, finishing second with $11.8 million.
This Weekend's Losers: The $60 million independent animated film The Oogieloves in the Big Balloon Adventure has achieved a distinction no film ever wants: At a mere $445,000 through its first three days and with approximately $600,000 through Monday, its 29th place opening also marks the single worst wide-release debut ever. (On the upside, it relieves 2008's execrable Delgo of that honor, no doubt to the unending relief of Freddie Prinze Jr.)
How It All Went Down: As the U.K.'s Guardian newspaper rightly points out, when your film's ad campaign goes out of its way to mention that the movie hails from a marketing visionary, run for your lives. And that people did. Per IndieWire, based on its per screen average, Oogieloves had an average of fewer than 30 people per showing, even including those in Pampers.
But it wasn't just Oogies that felt no love. With the Labor Day weekend capstone laid, we now see that summer box office is at the lowest point in twenty years. Wow. Still, as weekends go, this was on par with the same time last year, and notwithstanding its occult-themed leader, how things proceeded wasn't supernatural, either: Lionsgate's The Possession took hold of the youth audience, while the Weinstein Co.'s Lawless hooked oldsters.