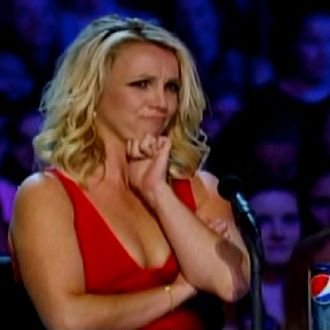 As we explained yesterday, Vulture is so committed to Britney Spears and her X Factor Reign that we will be providing Brit-specific analysis (in addition to Dave Holmes's excellent and comprehensive recaps, which you can read here). Last night's segment — her second night in prime time — was only an hour long, and so it did not offer the same range of remarkable faces to work with, but it did elicit one high-energy reaction from Britney (when 13-year-old Carly Rose absolutely slaughtered Nina Simone's "Feelin Good"). Which got us to thinking: Maybe Britney's flatter moments are not so much a result of existential exhaustion as they are just … boredom. Because most of the early acts are bad. Maybe she will spend the whole second half of the show saying enthusiastic things and waving her arms around. We can dream! But to the scorecard:
General Mood: Bored. But points to Britney for responding to her creepy "Circus" fan with annoyance, rather than fear.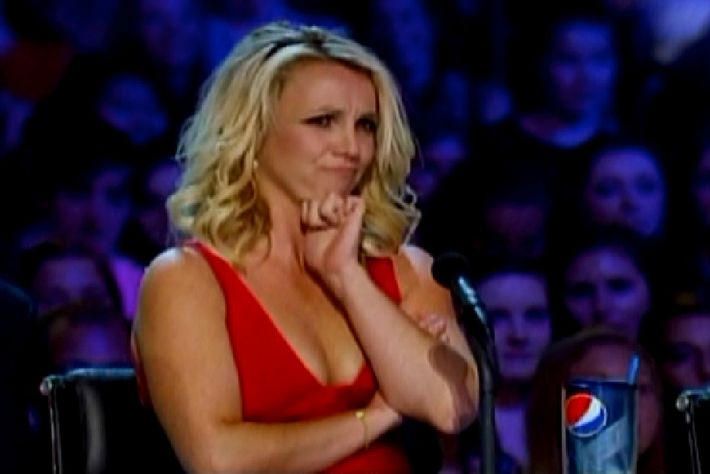 Sass Factor: 3 (out of 10). She only dropped one zinger ("You can't destroy that song sweetie.") and we'd seen it in the previews.
Relatability: 3 (out of 10). How hard is it to tell one story about the time you were on tour with N'SYNC and Lance Bass came to your dressing room and was like, "When I was little I wanted to be an astronaut" and now he is going to space, so you should always follow your dreams? Come on.
Best Golf Clap: This one (offered to the small rapping child):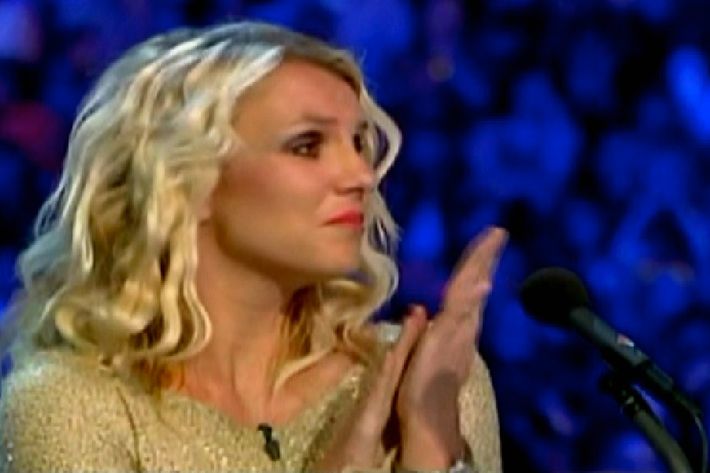 Fakest Feedback (also offered to the small rapping child): " I feel like you're so passionate and fun to watch!! [bug eyes] You're adorably cute and I can see a whole record and album and everything."
Best Italian-Accent Moment: "I thought it was magnificent-o."
Best Expression of Disgust (to the gentleman attempting "Climax," which, points for song choice at least):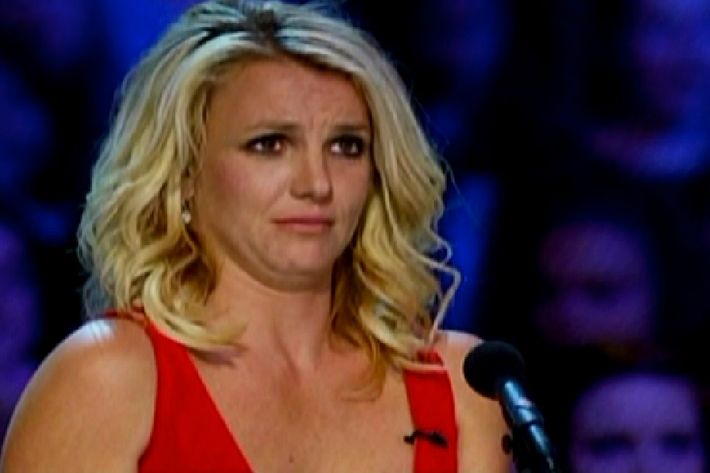 Most Enthusiastic Feedback (to Carly Rose): "Miss Thang! You are a little DIVA! You were unbelievable, you were amazing, I was not expecting that, and you can see that all of us are in love with you."
Number of Snakes Wrapped Around Britney's Neck: Zero. (We will keep counting for as long as it takes.)