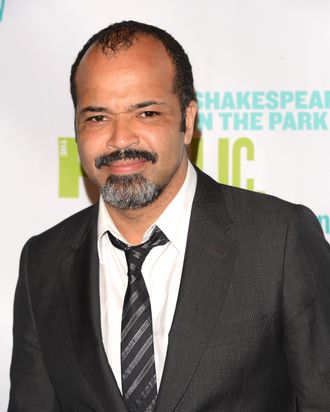 Actor Jeffrey Wright attends the Public Theater 50th Anniversary Gala at Delacorte Theater on June 18, 2012 in New York City.
Photo: Andrew H. Walker/Getty Images
Today in small but important Catching Fire casting news: Jeffrey Wright has signed on as Beetee, the District 3 tribute who (spoiler) rigs the electric force field that blows up the arena and jumpstarts the revolution. Yeah, that's right, revolutionary force fields. How do you like them explosions, Twilight?