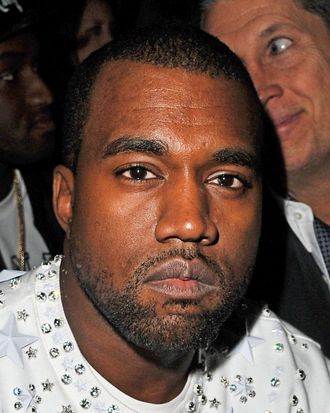 Kanye West attends a supper following the 2011 CFDA Fashion Awards at Alice Tully Hall, Lincoln Center on June 6, 2011 in New York City.
Photo: Pascal Le Segretain/2012 Getty Images
You know that Kanye verse on "Clique" about former CIA chief George Tenet and his inferior Maybach? ("I'm talking George Tenet, I seen him the other day/ He asked me about my Maybach, think he had the same/ Except mine tinted and his might have been rented.") The lyric is actually half true: Kanye and George Tenet did run into each randomly in New York a few months ago, according to Tenet's spokesman, and they did exchange words. None of them were about cars, though, probably because George was embarrassed about his.