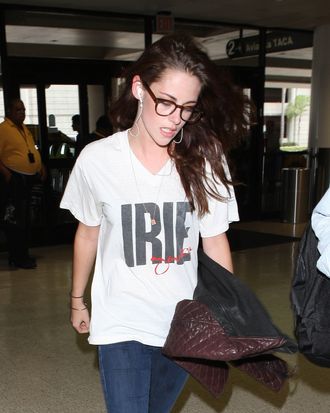 Kristen Stewart departs Los Angeles with a brace on her finger.
Photo: Sharky / Splash News
"We're going to be fine," Stewart told the AP about the prospect of promoting a billion-dollar movie alongside the boyfriend whom she cheated on in broad daylight with the married director of Snow White and the Huntsman. "We're totally fine." So that is why Kristen Stewart keeps wearing Robert Pattinson's clothes around town — not because she is desperately trying to communicate with him, but because they're fine. Totally fine!