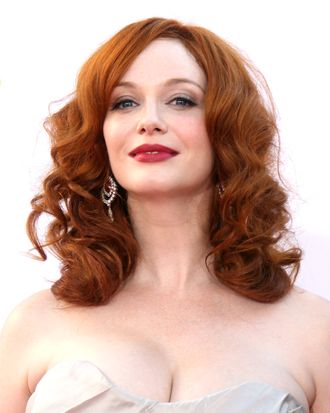 Christina Hendricks at the 64th Primetime Emmy Awards.
Photo: Jen Lowery/Splash News
Mad Men set the record for losingest series ever at the Emmys last night, losing in all seventeen categories in which it was nominated. (That tops Northern Exposure and The Larry Sanders Show, which both went 0 and 16 at one point in their respective runs.) Considering the place Mad Men occupies in pop consciousness — not to mention in our hearts — we're pretty sure the sudden Emmy drought doesn't affect the show's prestige, but … ouch. Let the backlash to the backlash begin.