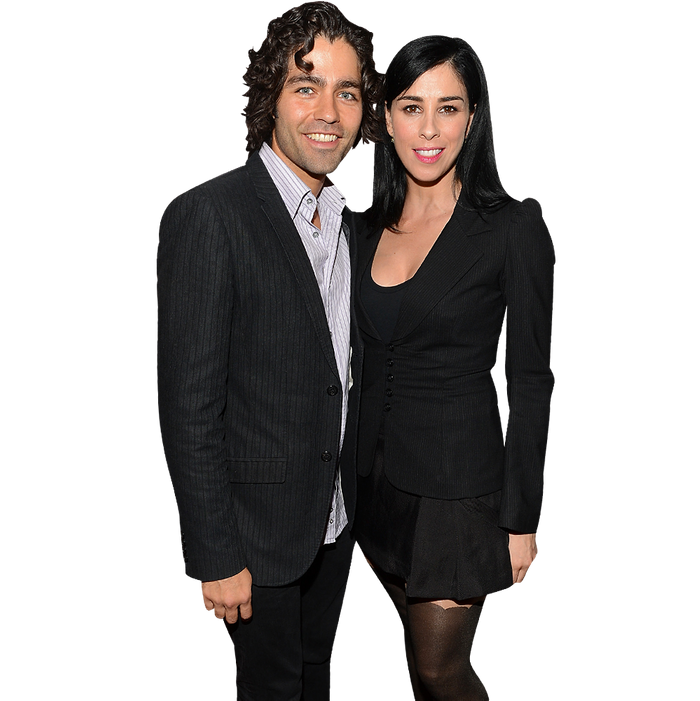 Adrian Grenier and Sarah Silverman.
Photo: Larry Busacca/Getty Images
Sarah Silverman had a red carpet run-in with Adrian Grenier at Condé Nast Traveler's "Visionaries" awards last night, and here's how it went down: Silverman handed the Entourage star a piece of her chewed gum; he put said gum in his jacket pocket. (What's an eco-friendly celebrity to do when there isn't a garbage in sight?) When Vulture asked Silverman why she did what she did, she at first gave us a very sensible answer — "Well, I just did it to be kind of funny, and also to get rid of my gum" — and then went on to add, "It was a humanitarian act by him to take it, and by me to give of myself and my molecules and my DNA." We guess she's a do-gooder, then? "Yeah, I think I am," she responded. "I don't know. It's for other people to say. When people call themselves philanthropists, I always feel like going, 'That's for other people to say, doll.'" For more from the minty-fresh carpet, click through our slideshow.