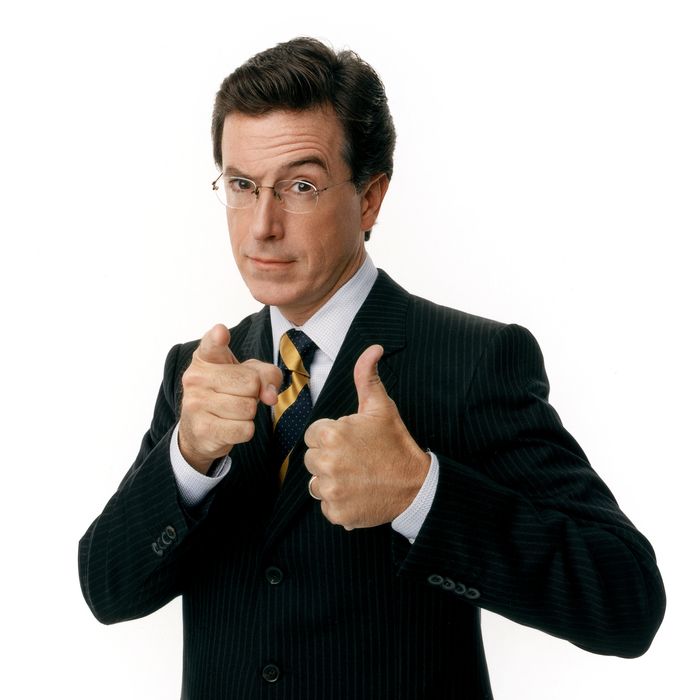 The annual Emmy telecast (ABC, Sept. 23, 8 p.m.) tends to be long and dull, but individual categories can be exciting if you're pulling for certain people or shows. Here are the five Emmy races I'm most invested in.
Outstanding Actor in a Drama Series.
Nominees: Steve Buscemi, Boardwalk Empire; Bryan Cranston, Breaking Bad; Michael C. Hall, Dexter; Hugh Bonneville, Downton Abbey; Damian Lewis, Homeland; Jon Hamm, Mad Men
I'd be happy with any of these actors taking the top prize, particularly Damian Lewis, a journeyman character actor who's given strong, understated performances since his breakthrough in HBO's Band of Brothers back in 2001. But Jon Hamm really needs to win. Mad Men is a multifaceted, expansive drama that's constantly at risk of devolving into art film chaos; the mix of alertness, arrogance, and terror that Hamm brings to Draper anchors it. That he's never won just seems bizarre, even if he is constantly competing with Bryan Cranston, who has already taken this prize three* times.
Outstanding Actress in a Drama Series
Nominees: Glenn Close, Damages; Michelle Dockery, Downton Abbey; Julianna Margulies, The Good Wife; Kathy Bates, Harry's Law; Claire Danes, Homeland; Elisabeth Moss, Mad Men
Claire Danes is probably the front-runner here, and not only am I fine with that, I'll be deeply irritated if she loses, even if the prize goes to Elisabeth Moss, who moved up to the Best Actress category for Mad Men. (I don't think Moss was in the foreground quite enough to really qualify for this category, as Mad Men concentrated so much on Don and Megan this year, but that's a subject for another column.)
Danes is one of the most emotionally accessible actresses around, and has been ever since My So-Called Life; her work on Homeland puts a scrim over that accessibility, so that you always know what she's feeling but not necessarily why she's feeling it. Her character, government profiler Carrie Mathison, is as slippery, even untrustworthy, as her quarry, Damian Lewis's Brody. You root for her to succeed and be happy even though you can never quite get a read on precisely why she's doing what she's doing. It's a difficult part, and she aces it.
Outstanding Actor in a Comedy
Nominees: Jim Parsons, The Big Bang Theory; Larry David, Curb Your Enthusiasm; Don Cheadle, House of Lies; Louis C.K., Louie; Alec Baldwin, 30 Rock; Jon Cryer, Two and a Half Men
This could be Louis C.K.'s year; his FX comedy Louie has been acclaimed as an auteur's triumph since its debut, but the star hasn't been recognized for his unaffected, low-key, mostly reactive performance until somewhat recently. But I'd like to see Larry David take the statuette, because he makes me laugh harder than anyone on TV, and without him and his great HBO series Curb Your Enthusiasm, Louie and other comedies of mortification would be unimaginable.
Outstanding Variety Series
Nominees: The Colbert Report; The Daily Show With Jon Stewart; Jimmy Kimmel Live; Late Night With Jimmy Fallon; Real Time With Bill Maher; Saturday Night Live
I really want The Colbert Report to take this category. It's consistently more lively and surprising than The Daily Show because of the star's elaborately imagined title character; it's not just a hosting gig, it's a performance, and the push-pull of Colbert as himself and Colbert as right-wing blowhard continues to fascinate.
Outstanding Movie or Miniseries
Nominees: American Horror Story; Game Change; Hatfields & McCoys; Hemingway & Gellhorn; Luther; Sherlock: A Scandal in Belgravia
This is another category where I won't be crying foul if my favorite loses; these are all excellent programs. My money's on History Channel's miniseries Hatfields & McCoys, a brutal, sad, admirably controlled historical drama that reminded me a little bit of John Sayles's 1987 classic Matewan. And I have a soft spot (in my head, baDUM-TSHHHHH!) for Philip Kaufman's Hemingway & Gellhorn, a glossy, often very silly epic romance with some stirring, truly beautiful filmmaking.
But my heart is with American Horror Story, an anthology show that I didn't know was an anthology show until … Oh, hell, I won't spoil it for newbies. Suffice it to say the series is batshit crazy in a way that television very rarely is: a soap, a screeching psychodrama, a black comedy, a midnight movie, and about nine other things, too. It was the most original thing to air during the Emmy qualification period, on any network, in any category.
* This post previously stated that Bryan Cranston had won the Best Actor Emmy four times.