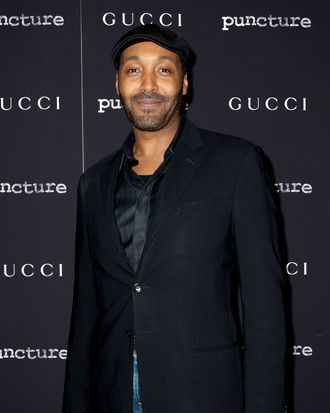 Actor Jesse L. Martin attends the "Puncture" premiere at the Angelika Film Center on September 15, 2011 in New York City.
Photo: D Dipasupil/Getty Images
Smash continues to add fabulous to its cast for season two in what we can only hope is a shameless ploy to improve. Jesse L. Martin is the latest addition, Deadline reports, and he'll recur as an artistic director at a theater company who's involved with some of the characters. Does this mean Smash has to exist in a world where Rent has never existed? (Recall that Martin was the original Tom Collins.) It's weird enough that Smash exists in a parallel universe where Bernadette Peters doesn't exist, but if there's anything we can state with certainty about Karen Cartwright, it's that she lobbied hard for a solo in her eighth-grade chorus's neutered rendition of "Season of Love." Anyway, Jesse L. Martin! Hurrah.