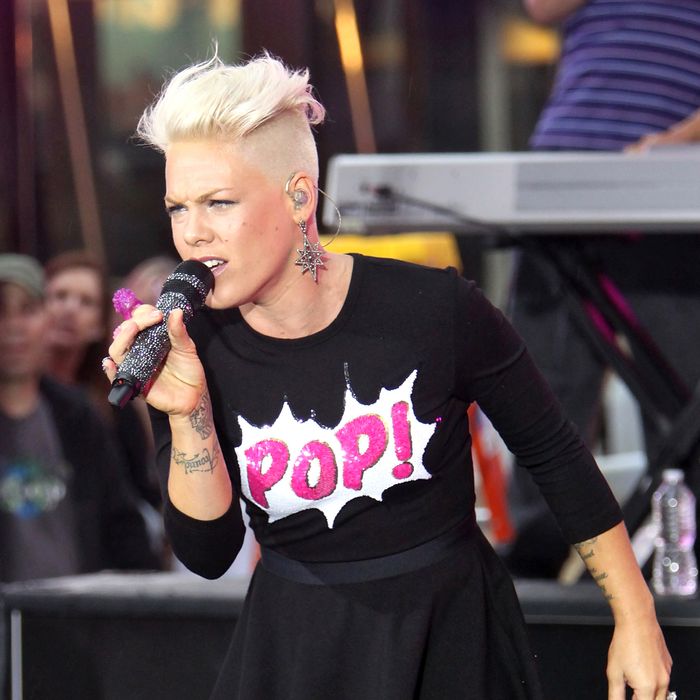 Pink performs onstage on NBC's "Today" at Rockefeller Plaza on September 18, 2012 in New York City.
Photo: Roger Kisby/Getty Images
P!nk's new album, The Truth About Love, continues her trajectory of delivering sassy, electric pop songs that deal with love, hurt, and getting the party started. Needless to say, you know what you're getting into when you play a P!nk song. In fact, we did some heavy-duty research to bring you a visual guide to what's going on when she writes a song, since her frame of mind tends to fall into a limited number of thematic categories, not that we're complaining.