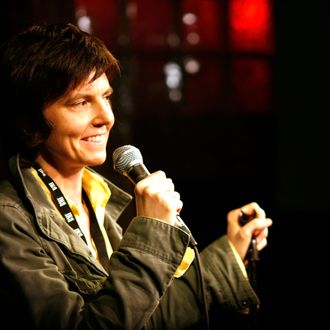 Comedian Tig Notaro onstage at the 2011 SXSW Music, Film + Interactive Festival Comedy Showcase: The Benson Interruption at Esther's Follies on March 19, 2011 in Austin, Texas.
Photo: Cassie Wright/2011 Cassie Wright
Tig Notaro's cancer-announcing comedy set became legendary instantly. Vocal fan Louis C.K. will soon host the recording on his website, and now the experience is being cultivated into a book deal, too. Notaro tells ArtsBeat that "after experiencing the highest of highs and lowest of lows of a lifetime, crammed into a four-month period, I have a lot more to say and it's got to go somewhere." An autobiographical essay collection makes sense, although we'll have to wait until roughly 2015.