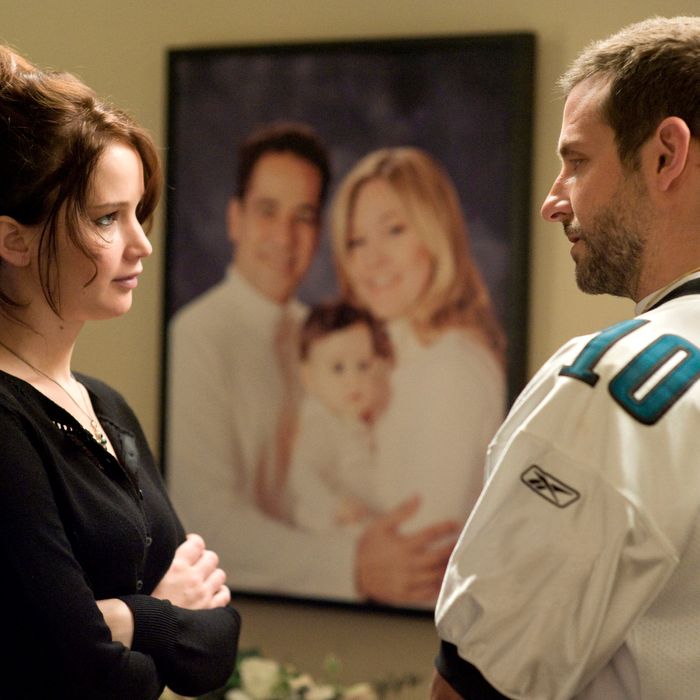 (L-R) JENNIFER LAWRENCE and BRADLEY COOPER star in SILVER LININGS PLAYBOOK
Photo: JOJO WHILDEN/The Weinstein Company.
That's a wrap on the Toronto Film Festival, one of the major events of the fall movie season thanks to its melting-pot lineup of Oscar bait, foreign films, heavy-hitter documentaries, and random odds and ends. With the Vulture team now back from our trip up north, we thought it time to close things out with a salute to the fifteen top films we saw at the festival … and boy, is it an eclectic bunch. Some of these movies are about to come out, while others you're likely to see next year, but all of them are worth earmarking now. To the list!