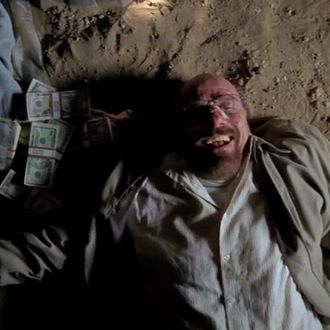 On Wednesday, in his weekly Seitz Asks column, Vulture TV critic Matt Zoller Seitz proposed the question, "What's your single favorite image from Breaking Bad?" His was from the season two episode "Mandala," in which Jesse tries heroin for the first time and floats up to the ceiling. Readers sent in a few additional suggestions of their own, which we've collected below:
"In the very first episode, when Walt stands in the middle of the road of the the desert of New Mexico with a gun pointing to what's coming. That's already a classic shot." —ArnoldLayne4, commenter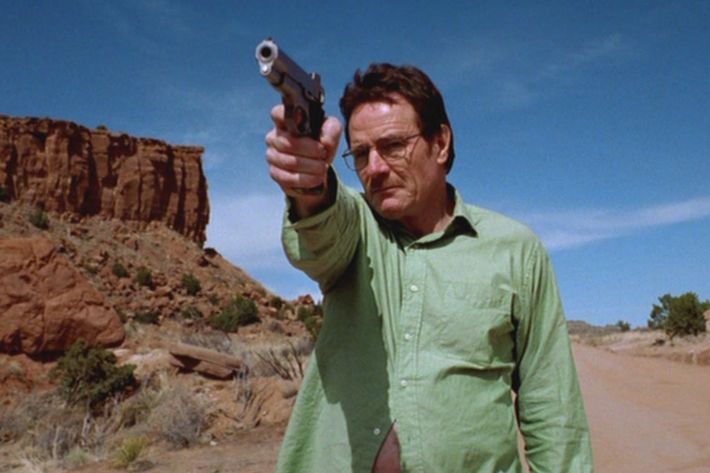 "The silhouette of the fly on the hellish red-orange light of the smoke alarm. It's the very last shot of "Fly." So haunting. It echoes perfectly Walter's admission that "everything's contaminated." I think if I forgot the whole rest of the show I would remember that shot." —dfault, commenter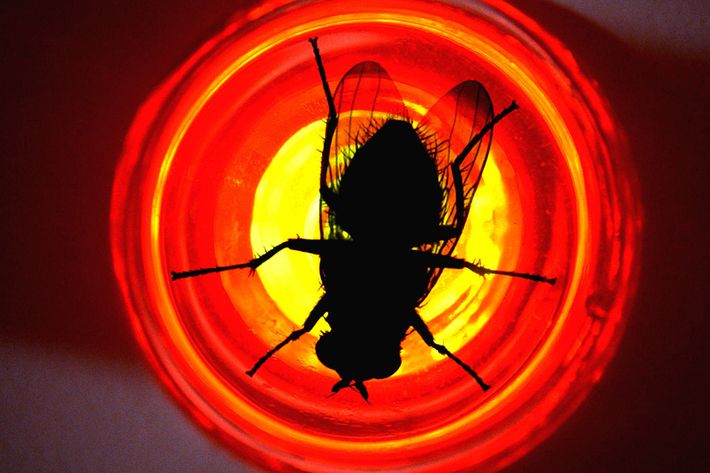 —Commmenter Harveywallbanger, who simply provided a link to the image below.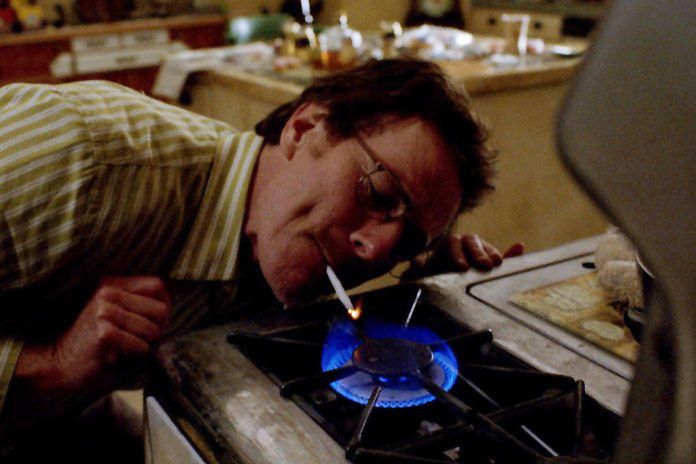 "When Jesse shoots Gale [in "Full Measure"]. Those two or three seconds when the barrel of the gun is directly facing the camera, wavering with indecision. That shit is ART. I still get shivers down my spine when I think about it." —linzirm, commenter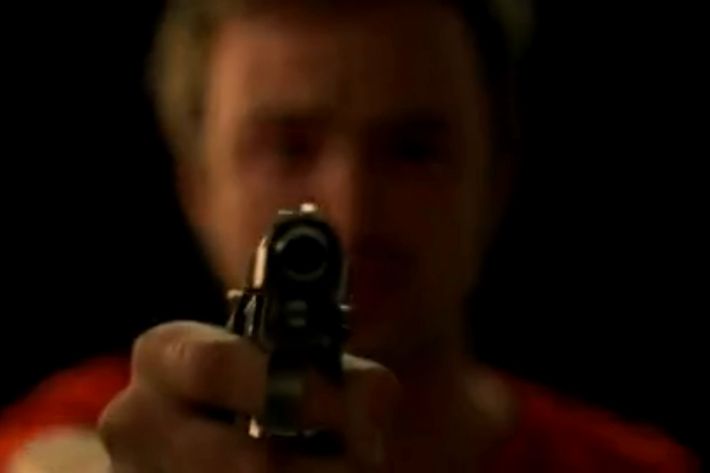 "Aaron Paul's face during his "confession" scene in the episode "Problem Dog" is the shot that has stuck with me more than any other. Maybe it's that line "If you just do stuff, and nothing happens … what's it all mean?"" —daveglanz, commenter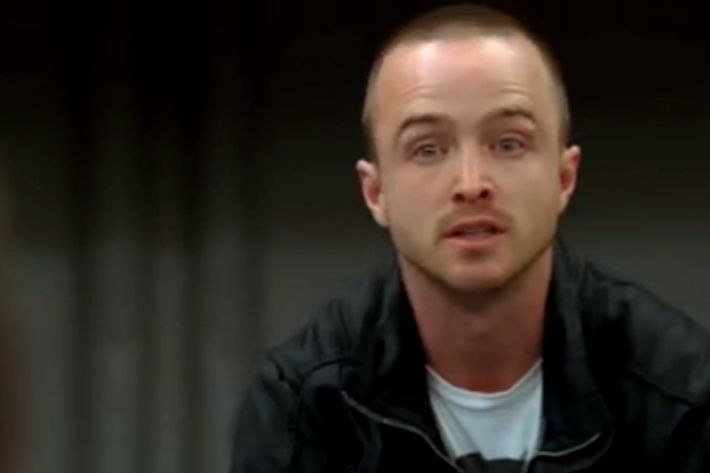 "The final shot of "Crawl Space", with Walt laughing uncontrollably as he realizes all his money is gone. Powerful, haunting, it gives me goosebumps thinking about it." —Justin Kustin Kelly, Facebook user