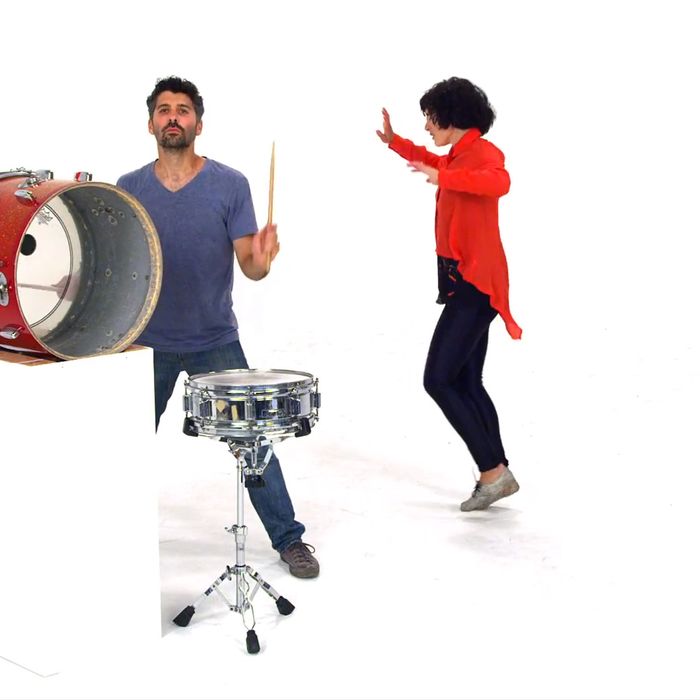 Every few weeks, our music critic unplugs his headphones and weighs in on the songs bouncing about his brain. This week's list includes a track off of the debut album from Jessie Ware. (Abebe is also keeping a rolling list of his favorite songs of the year on Spotify. Listen to it here.)
Sky Ferreira's "Everything Is Embarrassing"
Ferreira's been knocking around in music-industry limbo for a while now, trying on sounds and producers in search of the set that sticks. This is the first time I've been glad to notice that process — even the title on this one is genius. The drums skip along like a eighties freestyle hit, but everything else goes spare and foggy and dolorous. That incongruity's perfect for the song — the sound, basically, of sighing and giving up on someone.
Melody's Echo Chamber's "I Follow You"
The first album from French singer Melody Prochet swings through just about every vintage of woozy, incense-heavy music you could ask for. (Psych rock, folk, library music, shoegazing, krautrock — if it lets you make a watercolor smear of sound and hang one clear, still voice inside it, it's probably somewhere behind the beaded curtain on the album cover.) "I Follow You," a liquid take on garage-rock, is one of the simplest to love.
Jessie Ware's "Sweet Talk"
The reviews for Devotion — Ware's debut album, out last month — mentioned Sade, early and often. I suppose the way the hook from "Sweet Talk" mirrors the one from "Your Love Is King" sorta bolsters that comparison. What's delicious, though, is how fresh and self-contained a song like this comes out: It's the sound of old adult-R&B sophisticates, spun into weightless, totally modern pop, music that has far more to do with the clubs of today than the bedrooms people Ware's age might have been conceived in.
King Krule's "Rock Bottom"
King Krule is a small English teenager armed with a louche, vowel-chewing voice and surrounded by what seem like dissidents from a high-school jazz band, exiled to a garage somewhere to listen to dub records and play with recording equipment. Really, each new release we get from them, equal parts gorgeous and ramshackle, sounds like people off in their own world, still sorting out a captivating sound that only they can make.
Why?'s "Sod in the Seed"
For the record, this is about the only underground-hip-hop-turned-indie-rock act I'd trust to rhyme — with constant self-laceration and references to Whole Foods — about their own neuroses and assorted strange feelings concerning money and career success, including that particular neuroses that leads to people using phrases like "first-world problems." Bring dry wit, gorgeous phrasing, and a kind of ego-less honesty to the table, though, and I'll listen on a loop all day.