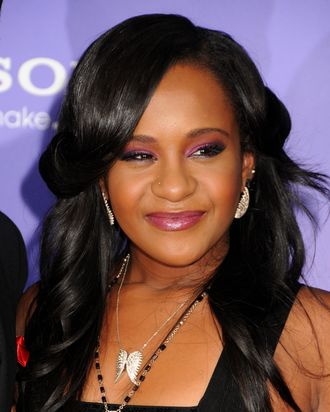 Bobbi Kristina Brown. "Sparkle" Los Angeles Premiere held at Grauman's Chinese Theatre.
Photo: Byron Purvis/Corbis
Lifetime announced its newest docuseries today: The Houstons: On Our Own will follow members of Whitney Houston's family as they "try [to] pick up the pieces," according to the press release. The cast includes Whitney's daughter Bobbi Kristina, sister-in-law Pat, brother Gary, mother Cissy, and family friend Nick Gordon, and the fourteen-episode run begins at the end of October. No word yet on when Bobby Brown's new series might air or whether "reality show" come before or after "bargaining" on the Kübler-Ross model.