Trick-or-treating is just hours away, but you don't have a costume yet? Go as Homeland's Carrie Mathison: All you need to get into character is a filled-to-the-rim glass of wine; a black, strapless going-out bra; an intense belief in your own candy-gathering conspiracy theories ("I know that house with no lights on has Sour Patch Kids, Saul. Fuck procedure, I'm going in!"); and, of course, a Claire Danes cry face. And that's where Vulture can help. Jon Defreest has designed an easy-to-wear Carrie Cry Face mask, complete with wild, overflowing eyes, pursed lips, and jutted chin. Simply download a PDF (available in sizes 8.5x11 for more petite heads, 11x17 for the larger noggin), add a string headband, and you're ready to splutter and moan at your friends when they suggest that you're talking crazy and they are taking away your candy sack. But don't worry: You'll be proven right in the end.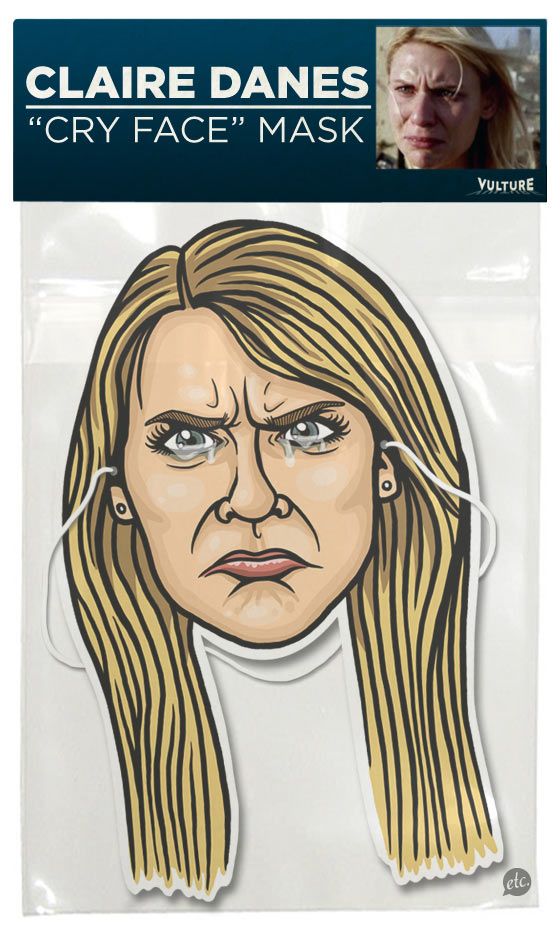 Download the 8.5" x 11" PDF of the mask here.
Download the 11" x 17" PDF of the mask here.