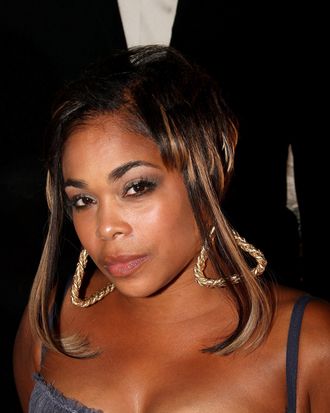 Singer Tionne "T-Boz" Watkins of TLC arrives at Team Sizzle's "The Bond Bash" at the Hyatt Regency on September 11, 2009 in Baltimore, Maryland.
Photo: Arnold Turner/WireImage
Yup, it's TLC. (Boom!) Totally T-Boz is scheduled for 2013 and will follow the former TLC (the other one) singer as she tries to relaunch her music career.  It will also probably help with those bills.  Anyway, this is just excellent promotional synergy; strong work, everyone.