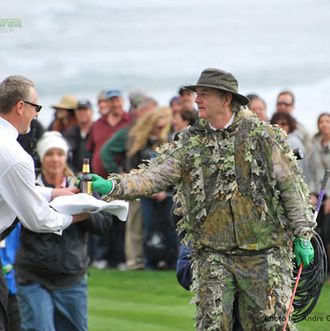 This post originally ran in October 2012.
Bill Murray is the embodiment of the #YOLO phenomenon. A legend in his own right (see his work in Ghostbusters, Groundhog Day, Rushmore, Saturday Night Live, Caddyshack, Lost in Translation, etc.), the guy has made a habit of using his very public profile to gleefully mess with people. Urban folklore finds him showing up randomly, pulling stunts, and telling the starstruck that no one will believe their story, even if it shows up on a comprehensive blog recording that very same series of events. We at Vulture have done our research, setting out to find the perfect strategy to help you lure the Williamabus Murrayadon into your snare trap. Try any of these or all of them at the same time.
Just get married. (Photo via fiaforever.com.)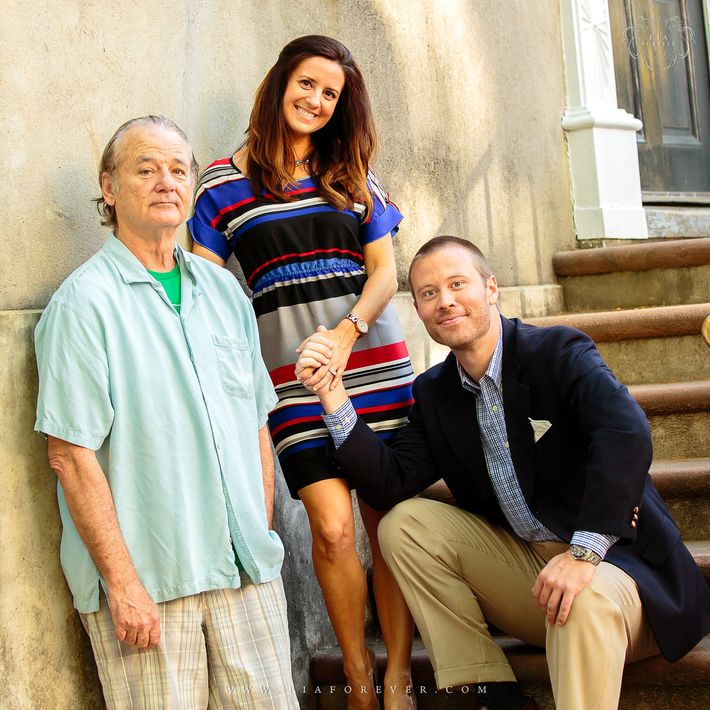 Or rather, simply have a bachelor party.

Hate on the Green Bay packers, invite heckling.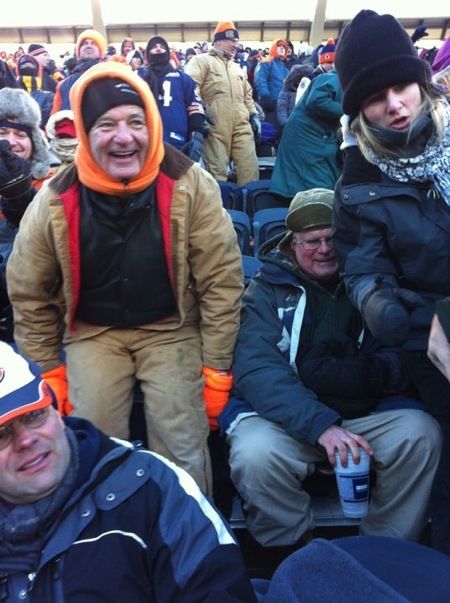 Attend a Oregon State–Towson University basketball game in Baltimore, try to sit near the president and first lady.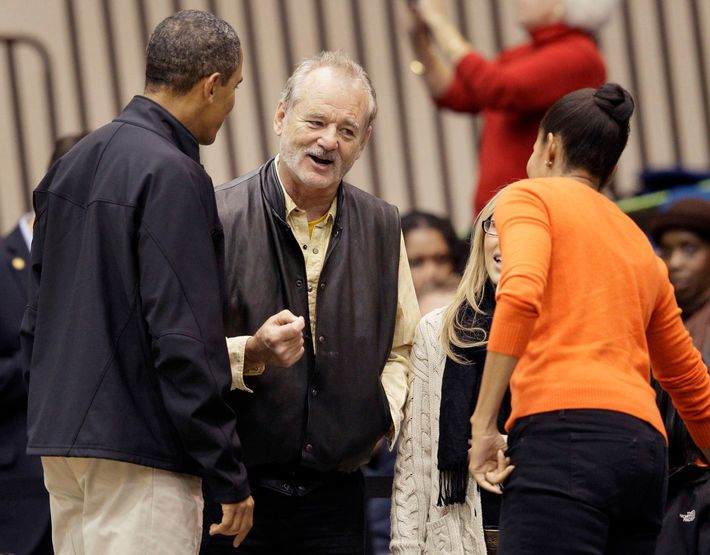 Or attend at a College of Charleston Cougars–Clemson game. Dress up as the mascot to make your attempt to hug Murray less threatening.

Don't leave during the rain delay. Ever.

Train yourself to be a skydiving instructor and just hope he shows up.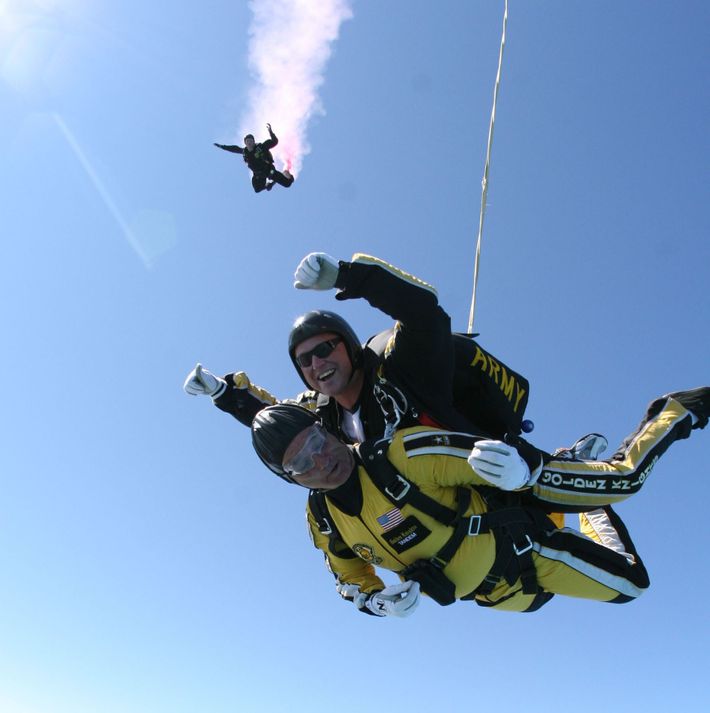 Order a beer at Pebble Beach and dress up as a waiter.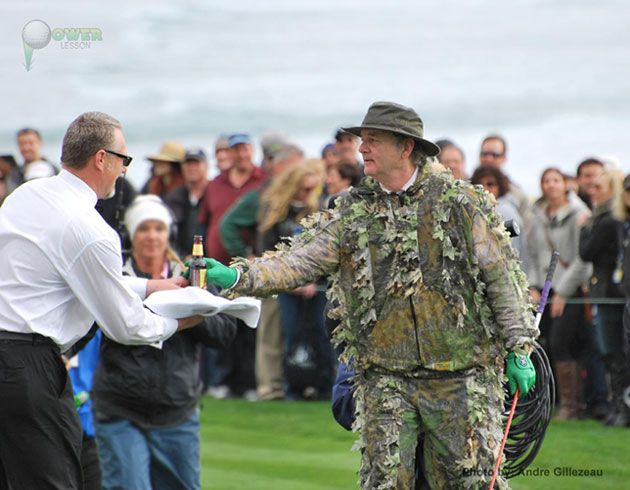 Join the Poets House's Annual Poetry Walk Across the Brooklyn Bridge.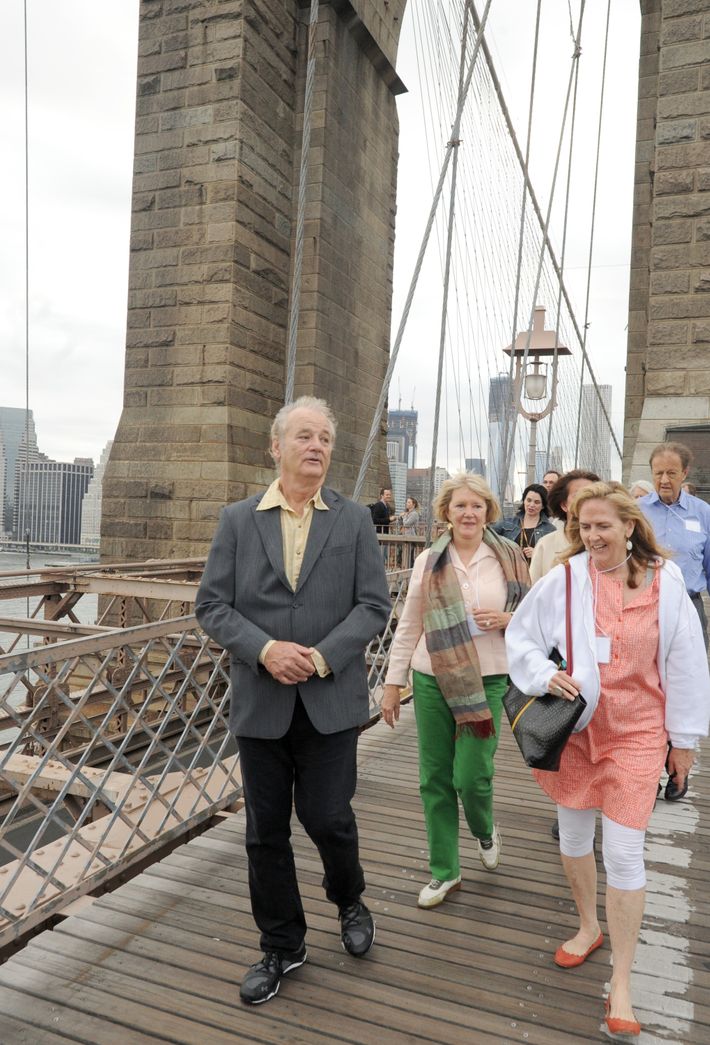 Be a construction worker, hope to have poetry read to you.
Go to Bubby's in Brooklyn for dinner, again hope to have poetry read to you.
Watch the Relatives and Kool & the Gang perform together at SXSW, wait patiently (and then stick around Austin for a bit because the guy is everywhere).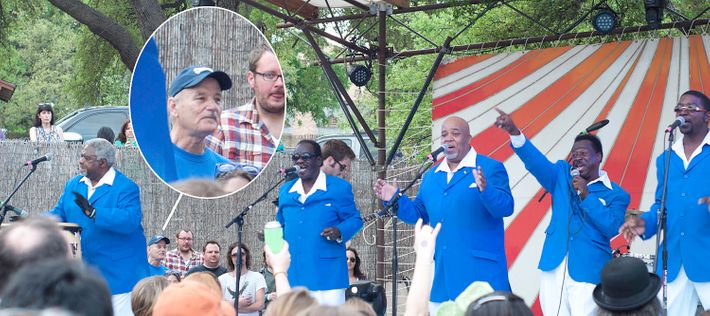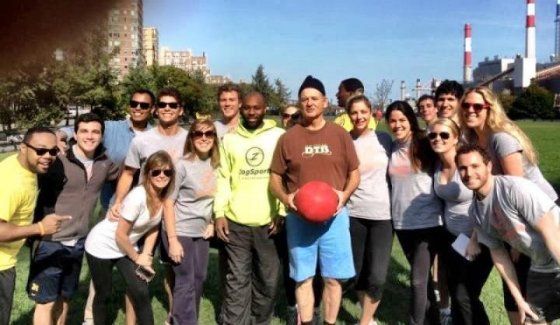 Play in Cornell's marching band.
Join a K-pop girl group.