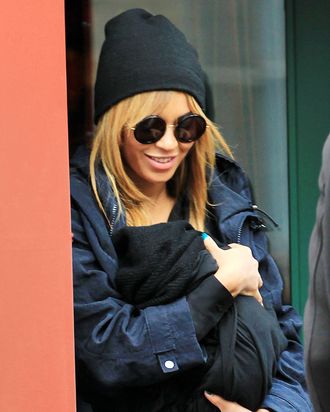 Beyonce Knowles and her daughter Blue Ivy (b. January 7, 2012) attract a lot of attention as they take a walk down a street in Manhattan on March 13, 2012.
Photo: Jackson Lee / Splash News/???? www.splashnews.com
So Blue Ivy Events — a wedding company in Boston — will get to keep its name, and the second Carter child will be named something entirely trademark-able, like Turquoise Wisteria. Sorry, kid.