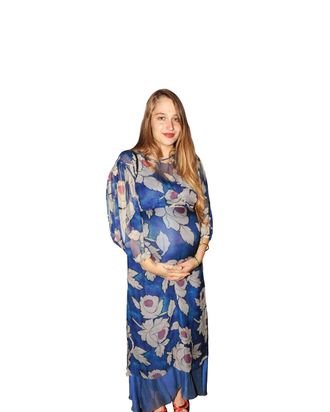 Photo: Jonathon Ziegler/Patrick McMullan
At 4:45 p.m. on a treacherously humid Wednesday, Jemima Kirke is at the stoop of her apartment with a keening toddler. The child, 2 years old, is Kirke's daughter, Rafaella, and Rafaella does not wish to leave her mother. But Kirke has things to do. So with a kiss, a pat on the diaper, and a shoo, Rafaella (still mourning) is dispatched to a nanny. "She's going to play at a facility nearby," Kirke explains, stepping inside the ­raisin-colored Brooklyn building where she lives with her husband.
As Jessa on HBO's Girls, the 27-year-old Kirke is imperious, mouthy, and aglow with the charisma of the truly unrepressed. Her character gets the best lines ("You were born on a dirt floor … I don't think you're cool, and I think your mother was poor."), the best clothes (feathers!), and the best sex partners (bar stranger No. 1, bar stranger No. 2). She is probably the most sexual character on television. A few things have happened to Kirke as a result: Her face pops up in U.K. tabloids like the Daily Mail, she gets invited to random perfume events ("That stuff gets a quick no from me"), and, rumor has it, Sean Combs has a crush on her.
Thing is, Kirke doesn't quite consider herself an actress. Kirke, the London-born daughter of a musician and a designer, has a degree from RISD and says she is a painter first and then a wife, a mother, and, possibly, an actor. Some of her sweetly ghoulish Alice Neel–like portraits will meet the public later this evening at the opening of a three-person show at Half Gallery (co-owned by Bill Powers, Andy Spade, and James Frey). The opening is in one hour, and right now Kirke is in her kitchen, waterfalling Fiber One cereal into her mouth. "I'm just gonna put some rice on the stove," she decides, opening a box of instant pilaf. Dressed in clogs, a T-shirt, and leggings, Kirke is pregnant with her second child, who is due on "November somethingth." A dot of neon underwear is visible through a hole in her pants.
"Ugh, rice," Kirke says, studying the instructions. "They always fuck you on the amount of water. They always tell you to put too much."
She props the pilaf box on her stomach to read. "See. Here it says fifteen-minute rice. But here, on the directions, it says eighteen to twenty minutes."
A noise at the door signals the arrival of Kirke's former studio-mate, Jane Moseley, who wears a Wednesday Addams part and a corduroy shirt buttoned all the way to the top.
Talk between the two women turns to the impending baby. What if it's a boy? Will it be circumcised? If so, Moseley asks, can she be present? "No!" Kirke says. "Just because you asked. You're gonna get some sick pleasure out of watching a kid get circumcised."
"I need pleasure," Moseley moans.
"I don't like the idea of mutilating a baby. And that's what it is. Let's just call a spade a spade."
"There's far worse that could happen."
"Not that I could choose to do."
A copy of something called Brooklyn Family lies open on the kitchen table, to an article titled "Circumcision: Small Cut, Big Decision." Kirke says the magazine isn't hers. 
"I'm sooo hungry," Moseley says.
Kirke gets up and rifles through her pantry, which is crammed with roughage: oats, quinoa, wild-rice cakes.
"You look beautiful," Kirke tells Moseley. "A little skinny."
"Well, the grass is always greener."
"I'll give you some of my grass," says Kirke. But no Wellbutrin—when Moseley admits to feeling blue, Kirke warns her against the medication ("It takes away your appetite and helps you quit smoking, so basically you're no fun") and mentions Prozac, her own SSRI of choice. "No stigma!" she says, explaining that she started taking the drug at 17. "Whenever I see a holistic doctor, they're always like, 'Stop taking it!' and I'm like, 'I don't see the benefit.' "
"When I feel shitty, acne comes," Moseley says.
"When I feel shitty, cellulite comes."
Kirke wraps her hair into a golden tube at the top of her head and belches.
The pilaf is done. "Do you want a little rice pilaf?" Kirke asks. Moseley wants a little rice pilaf.
Kirke vanishes to get dressed but circles back a few seconds later, topless in a tie-dyed sports bra, to close the pantry door. Then again to the bedroom. Sounds of hair-brushing emerge. A few minutes later, she's in a sheer blue dress and candy-apple Terry de Havilland wedge heels with leather flames licking at the toes. She whistles, ready to vamoose. On the kitchen table before her is a bouquet of orchids, oak leaves, and Queen Anne's lace, with a note attached: To Jem, Good luck tomorrow. Sorry to miss it. Love, Mum.
*This article originally appeared in the November 5, 2012 issue of New York Magazine.