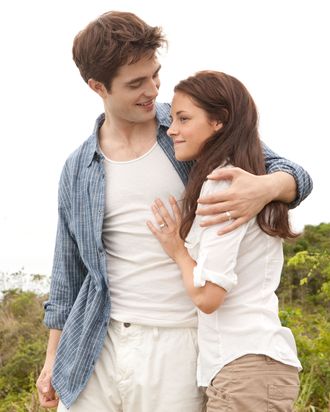 ROBERT PATTINSON and KRISTEN STEWART star in THE TWILIGHT SAGA: BREAKING DAWN-PART 1 Ph: Andrew Cooper © 2011 Summit Entertainment, LLC. All rights reserved.
Photo: Andrew Cooper/Summit Entertainment
After snuggling at an L.A. bar on Sunday, they were photographed having lunch yesterday with friends. The Great Reunion Tour continues. Related: Twilight: Breaking Dawn Part 2 opens in exactly one month!