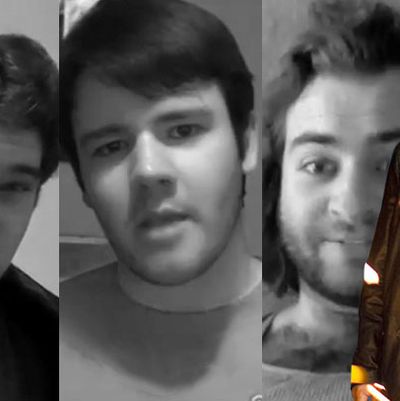 With Taken 2 opening this weekend, we'd like to posit that Liam Neeson might be America's new favorite action hero. The stealthy Irish thespian maintains a sort of quietly frenetic cool that has raised his Q score immensely with American audiences, putting him on par with Bruce Willis, Harrison Ford, and other grizzled father figures. Moreover, Taken is what gave Neeson's career a second wind. Especially that one line, which people just love to quote. You know the one — "I will find you, and I will kill you, etc." We've culled together eight of the most peculiar Liam Neeson impressions.
This guy taps into Neeson's potential leprechaun appeal, but with aplomb.
Liam Neeson as a strong, dark lion who gets confused easily.
Sure, there are shades of Nicolas Cage, but maybe it's the leather jacket (or the fact that he actually sounds like Greta Van Susteren).
Not bad for a teenager!
Come for his Morgan Freeman, stay for the Neeson.
"He was in the film Takens."
Whoops, you forgot that Liam Neeson is of Irish descent!
Not bad, but extra points for the kid on the other side of the lens.