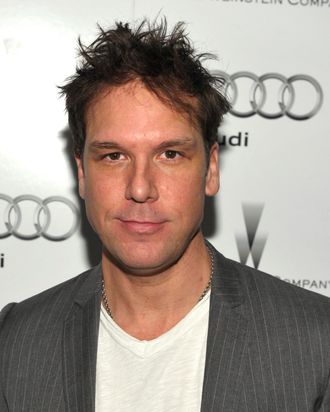 Comedian Dane Cook attends the party hosted by the Weinstein Company and Audi to Celebrate Awards Season at Chateau Marmont on January 11, 2012 in Los Angeles, California.
Photo: John Shearer/Getty Images
Five months after placing a six-episode order, the network has pulled the plug on Dane Cook's Next Caller. The first four episodes of the comedy, which is about a foul-mouthed radio host, were not "heading in the creative direction" NBC had in mind, says The Hollywood Reporter. It's not clear what they were expecting from Cook — his stuff is nothing if not consistent — but the series has been removed from the network's midseason lineup. So far, there's no word as to whether anyone else is interested in picking up the concept.