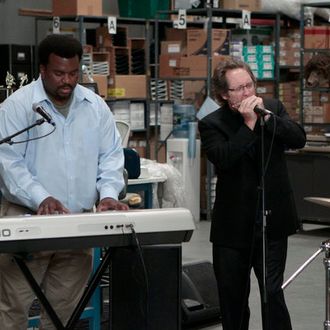 Craig Robinson will have to get used to this.
Photo: Chris Haston/NBC
Deadline is reporting that NBC has purchased a new series from The Office's Greg Daniels, with Craig Robinson attached to star as a musician who takes a job as a middle school music teacher. (Apparently, that job offer from Jim doesn't pan out.) Considering that Robinson has remained consistently funny on The Office, even during the recent dark times, this is some exciting stuff. Fleece it out, guys – this show will be going Mach Five.