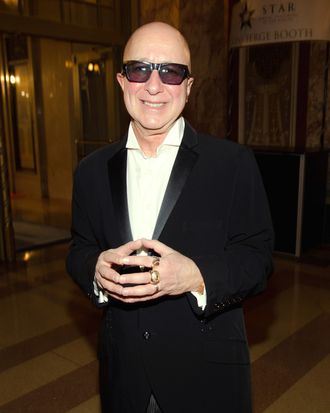 Paul Shaffer attends the official Blues Brothers Revue at the Rialto Theater on March 5, 2012 in Joliet, Illinois.
Photo: Daniel Boczarski/Getty Images
Believe it or not, there may come a time when David Letterman and Paul Shaffer are no longer on television together. It's true! Shaffer told TV Guide Canada that he might, you know, stop someday. "We've been on 30 years so now we've got another two years [under contract]," he says. (Shaffer is 62; Letterman is 65.) "I'm going to be certainly ready to lie down after that, take a nap." But that eventual nap time is hardly set in stone. "Life is nutty," he says, and "anything can happen." Like that contract getting extended, for example. That can happen.