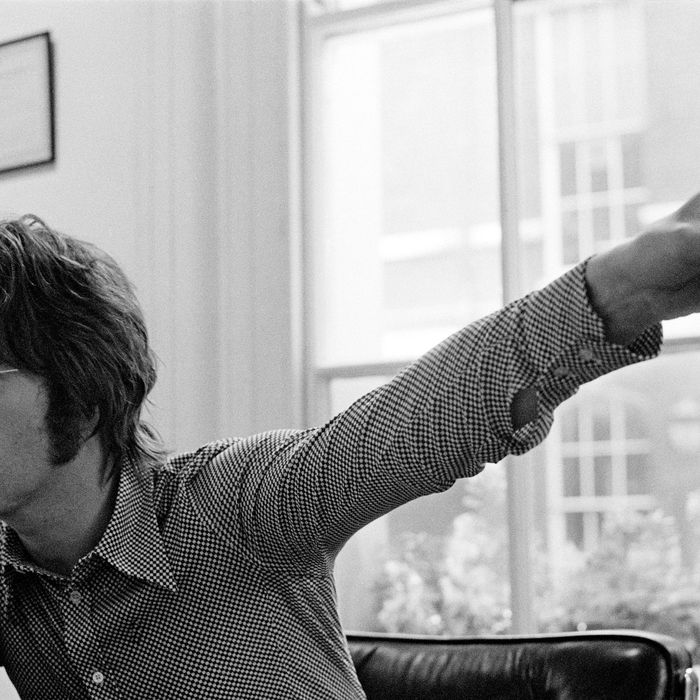 Huty1819201
Photo: Michael Putland/Getty Images
This week, with the blessing of Yoko Ono, Little, Brown and Company will publish The John Lennon Letters, a collection of John Lennon's notes to friends, journalists, and the occasional groupie. The correspondence — often handwritten, sometimes featuring doodles — spans Lennon's life and paints him as an enthusiastic, occasionally cranky pen pal. Here are a few of his angriest letters, all written in 1971, a year after the breakup of the Beatles.
To an unknown fan:
Lennon chastises an anti-Yoko "groupie."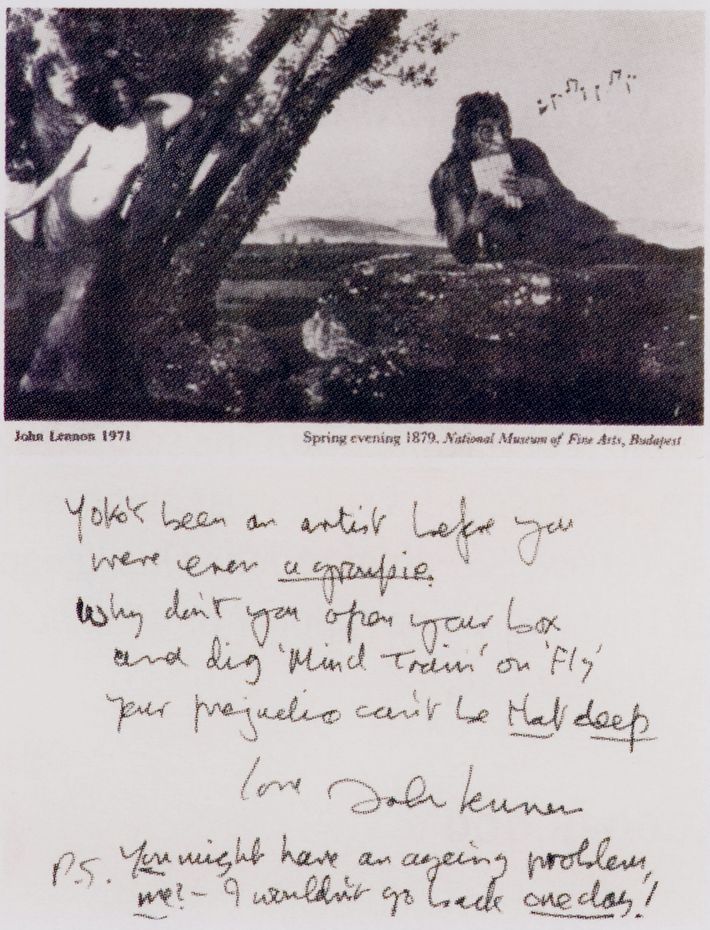 To the Syracuse Post-Standard:
Two surefire ways to upset Lennon: misunderstand Yoko Ono's art and mention her more famous husband in the same review. The Post-Standard did both, prompting this letter.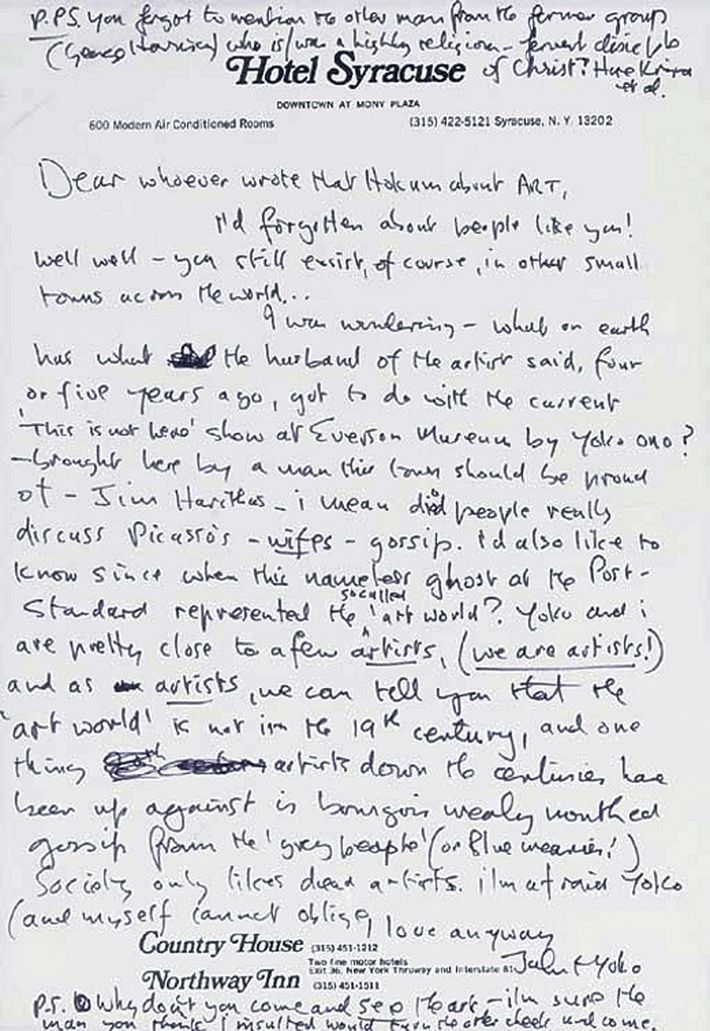 To Paul and Linda McCartney:
In this two-page tirade, known to Beatles scholars as "the John rant," Lennon trashes Paul, the Beatles, the press, and pretty much everybody else.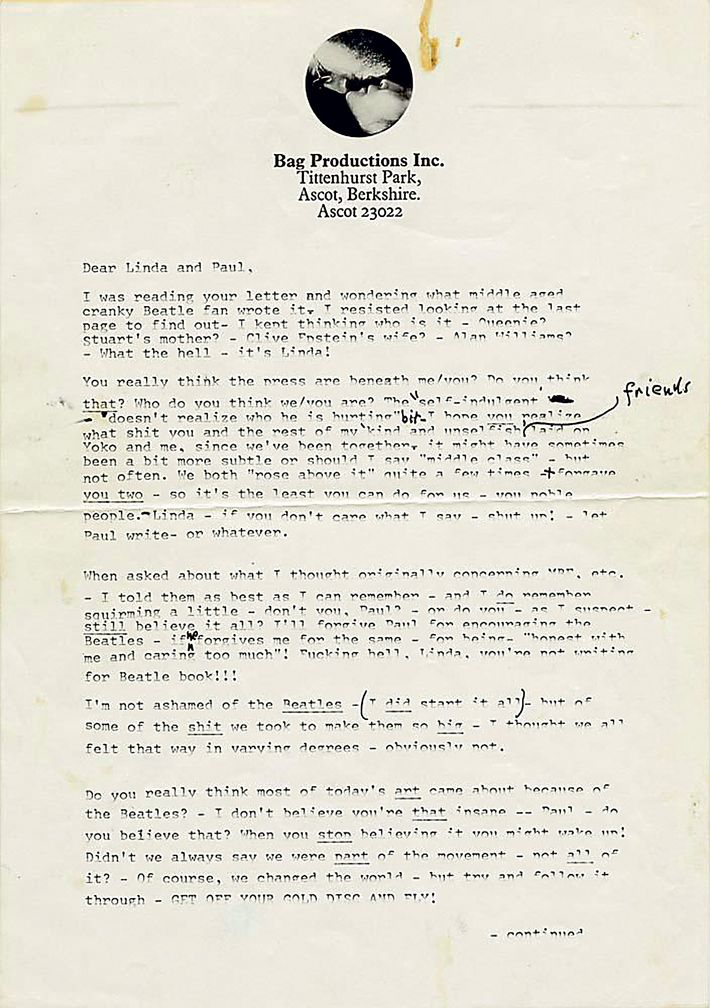 To Melody Maker:
After submitting to a joint interview with Yoko for the British music magazine, Lennon fired off this note to correct an egregious fact error in the piece: "[Yoko] never, but never wears clogs (or anything resembling clogs)."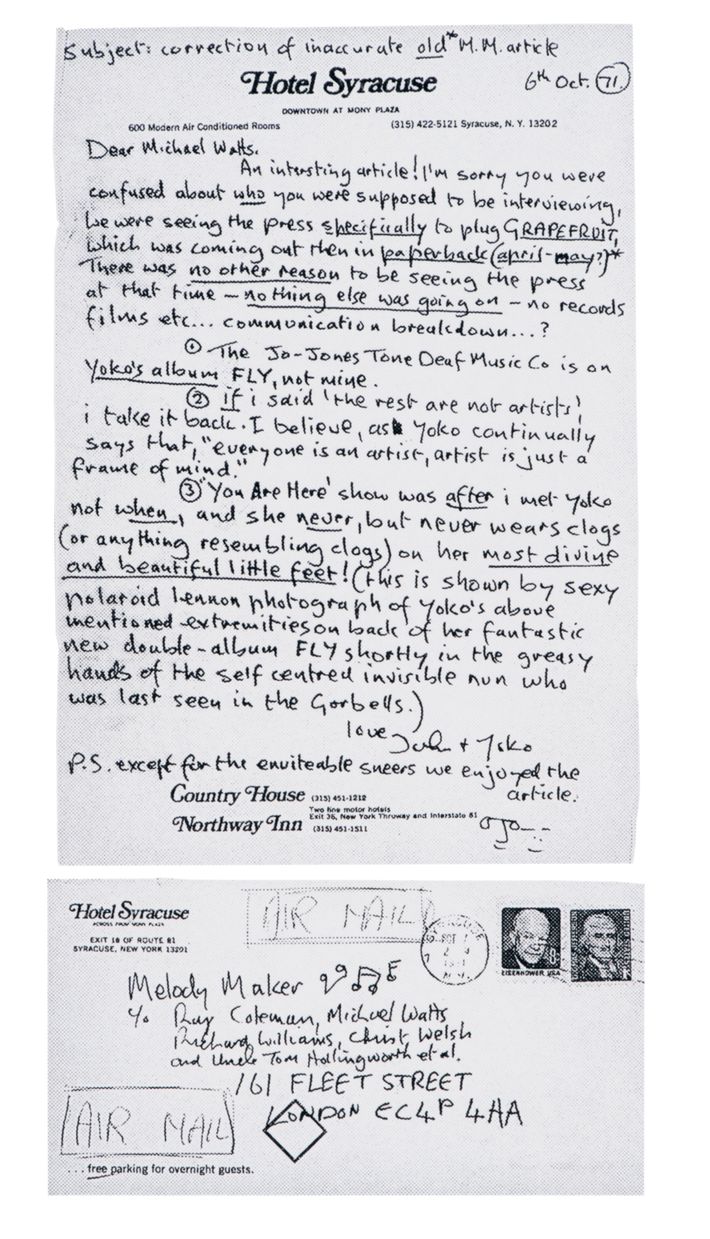 To the Syracuse Post-Standard:
Still angry about the Post-Standard editorial, Lennon tracked down the name of the paper's art critic and fired off a second letter – this time with Duchamp insults.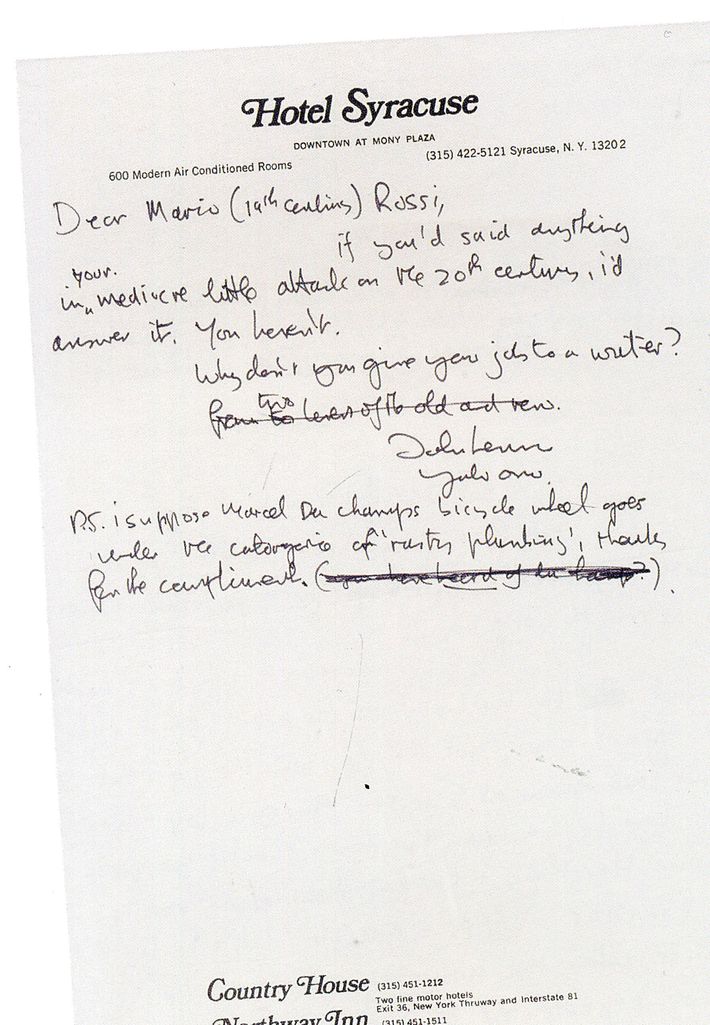 To George Martin:
McCartney was not the only target of Lennon's post-Beatles rage; longtime producer George Martin also took some heat from Lennon over writing credits.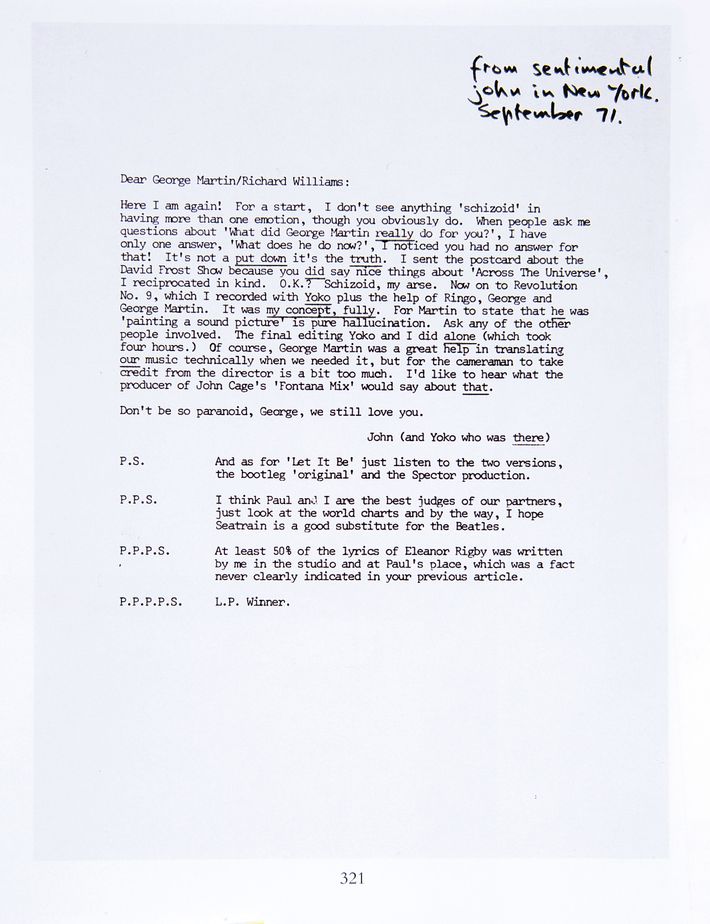 Excerpted from The John Lennon Letters, edited by Hunter Davies. Copyright ©2012 by Yoko Ono Lennon. Reprinted with permission of Little, Brown & Company.