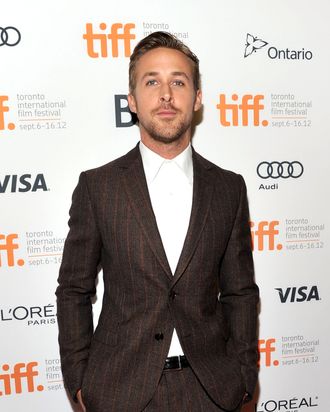 Ryan Gosling saying, "Logan's Run? More like Logan's Dumb.
Photo: Sonia Recchia/Getty Images
Ryan Gosling is no longer attached to star in the remake of Logan's Run. This would've been Gosling's first attempt at carrying a big-budget, tentpole movie, after years of turning down such roles. Drive director Nicolas Winding Refn, with whom Gosling also worked on the upcoming Only God Forgives, is still onboard to direct. There's no word yet on why Gosling left, but we suspect he was too busy starring in all of our dreams.