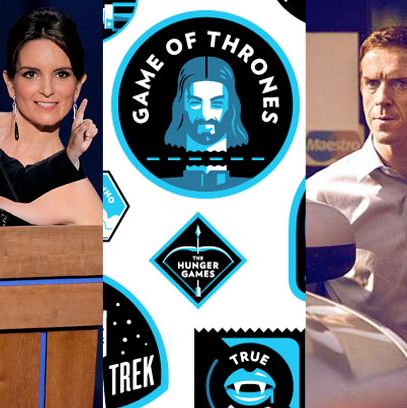 Every week, Vulture faces the big, important questions in entertainment, and comes to some creative conclusions. This week we focused on fandom, but we also addressed urgent issues such as: Who are the most secretive directors in Hollywood? Why can't doctor shows come up with any new plotlines? And how does one go about finding Bill Murray in the wild? In case you missed them, here are the conclusions we came to on these and more pressing questions.
Q: Which pop cultural institution has the most committed fans?
A: Vulture's Most Devoted Fans ranked twenty-five fan bases and deemed Game of Thrones the winner.  But we also interviewed super-fan representatives from many of the other franchises; asked a psychologist to explain fandom; and hosted a cage match between Doctor Who, Real Housewives, and Community experts.  

Q: Who are the most secretive directors in Hollywood?
A: Terrence Malick refuses to give interviews; Christopher Nolan won't even share the plot of his movies with his actors. Kyle Buchanan analyzed the undercover ops being conducted by your favorite auteurs.

Q: Was that New York's own Jessica Pressler on Gossip Girl this week?
Why yes, it was! Our fearless recapper Pressler (along with her dearly departed recapping partner Chris Rovzar) both had cameos on Monday night. Watch them now!

Q: What other shenanigans will Homeland's Brody get himself into this season?
A: On the most recent episode of Homeland, prisoner of war-turned-double-agent and potential Vice Presidential candidate Nick Brody was sent to run some terrorist errands — then ended up killing a man and showering at a car wash without being spotted. Jesse David Fox imagined the rest of the miraculous (dare we say implausible) plotlines that Brody will be assigned this season.

Q: Who was the MVP of Argo's character actors?
A: Amanda Dobbins hosted the first and only annual Argo Awards, to honor the various achievements of the movie's ensemble cast. Congrats to Kyle Chandler on his Shaggiest 'Do trophy!

Q: Where does one find Bill Murray in the wild?
A: You could try the Williamsburg kickball fields, or the Brooklyn Bridge, or at Pebble Beach, according to this exhaustive field report by Eliot Glazer and Max Thorn.

Q: How does the Good Wife get away with all that sex on network TV?
Denise Martin talked to series bosses Robert and Michelle King about the infamous Kalinda-ice-cream-scene — and the rest of the racy material they managed to sneak onto primetime.

Q: Will Joaquin Phoenix's awards rant affect his Oscar chances?
Though Joaquin Phoenix called the Academy Awards process "bullshit," Claude Brodesser-Akner argued that the comments might actually help him secure a nomination. He was just being honest!

Q: Why do we keep making the same doctor show?
Margaret Lyons has a suggestion for Emily Owens, M.D. and all other aspiring medical dramas: stop using the same cliches. We can only take so many precocious tween patients.
Q: What else should Amy Poehler and Tina Fey be in charge of?
A: We learned this week that Poehler and Fey will host the Golden Globes, but why stop there? Margaret Lyons and Amanda Dobbins would like to put the duo in charge of some other things, too. (Ballet recitals just got next level.)