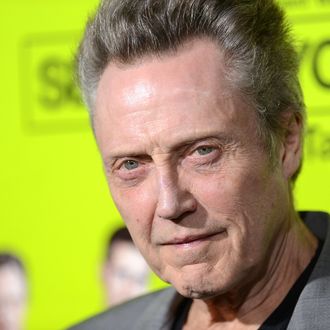 Photo: Jason Merritt/2012 Getty Images
If you're not in the mood to buy a Halloween costume this year, we suggest you spend the next two weeks mastering the ne plus ultra of celebrity impressions: the sputtering, ornamented, bewildering semantics of Seven Psychopaths star Christopher Walken. (This way, you don't even have to buy a costume; just comb your hair back and walk funny.) We did some scouring on YouTube for the best examples. Jay Mohr aside, here are our five favorite Christopher Walken impressions.
Anthony Ahern, on Australian TV show The Wedge, cooks a chicken (although where have we seen that before?).
Impressionist Jim Meskimen gets philosophical.
Comedian Craig Gass talks dance (as Walken, who, if you'll remember, is quite the dancer).

You may or may not know that Kevin Pollak has mastered "The Walken" …
… but did you know Titus Welliver (The Man in Black! From Lost!) was up to the challenge?