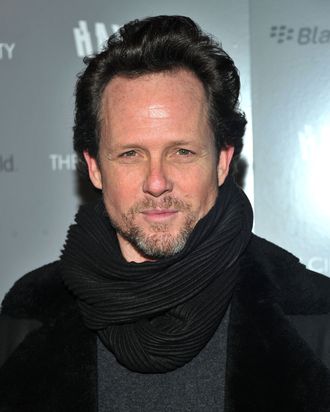 Actor Dean Winters attends the Cinema Society & Blackberry Bold screening of "Haywire" at Landmark Sunshine Cinema on January 18, 2012 in New York City.
Photo: Stephen Lovekin/Getty Images
30 Rock is just about halfway through its final season, so luckily some beloved characters are coming back for a farewell episode. Chief among them: Dennis Duffy (Dean Winters), a.k.a. the Beeper King, Liz's horrendous ex-boyfriend. He'll be on the season's seventh episode, which airs November 29 and is titled "Mazel Tov, Dummies!" Man, we are really going to miss this show.