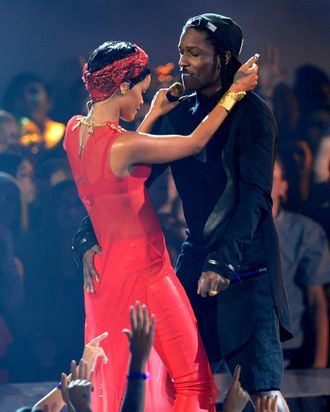 Singer Rihanna (R) and rapper A$AP Rocky perform onstage during the 2012 MTV Video Music Awards at Staples Center on September 6, 2012 in Los Angeles, California.
Photo: Kevin Winter/Getty Images
He'll be on Rihanna's Diamonds tour next spring, which presumably means that he will also have managed to finish LongLiveA$AP by next spring.  Anyway, VMAs ass-grabbing: It pays off, apparently.