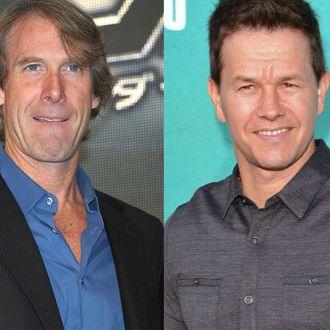 Rumors had been swirling around the Internet that Mark Wahlberg was in talks to star in Transformers 4 (a.k.a. Trans4mers), until Michael Bay quickly dismissed them; however, the rumors apparently sparked something in Bay's part-human, part-robot-alien brain. He writes on his website:
"I had such a great time working with Mark on Pain and Gain, and he gave such a great performance – well let's say that very internet chatter gave me some ideas. We are at the inception of our story process right now on T4. Let's say some ideas are gaining traction with me and my writer – so I'm here to say thanks internet chatter."
So there you go, Internet. You have no one to blame but yourselves for this.