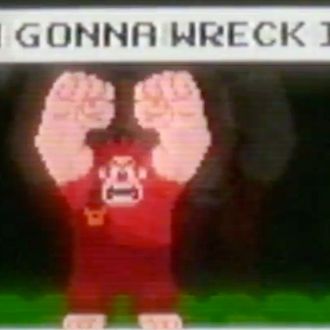 This Weekend's Winners: Wreck-It Ralph has rehabbed Disney Animation's reputation, clinching the week's top berth with a $49.1 million opening and notching the biggest opening ever for a Disney Animation release. And though Flight (No. 2 with $25 million) grossed a little more than half of Ralph, Disney's film was in 3,750 theaters, while Flight was in only 1,884. In fact, Flight — theater for theater — actually had the higher gross: $13,275 per venue, versus $13,086 for Ralph.
This Weekend's Loser: Russell Crowe's chopsocky The Man With the Iron Fists found itself sucking so much wind, it might have been better titled The Man With the Iron Lung: It opened in fourth place with $8.2 million. When Bond — James Bond — arrives in theaters next weekend, the sky really will fall on that film, whose audience was nearly two thirds male.
How It All Went Down: The e-mail from a senior production executive that caused our iPhone to rattle so jarringly in our spare change dish early Saturday morning was short and to the point: "Why is Flight in 1,800 theaters?" With these kind of results, why indeed?
Opinions were mixed as to whether Paramount had been brilliant in exploiting the hype that comes with pent-up demand, or simply left pots of money on the table by going out more modestly. "Denzel is black Jesus," wrote one rival studio chief. "He literally walks on box-office water. If you can do this kind of number you didn't need to limit screens."
But one studio vice-chairman was more circumspect, noting that while it was only in 1,900 theaters, they were nevertheless "obviously the right ones." Moreover, as one former studio marketing head explained, "Their number is great, regardless. And they are set up to expand if they want, as well as in great shape for awards."
Indeed, Flight scored an "A-" CinemaScore rating, which means that positive word-of-mouth is sure to power it for some time to come, as almost 90 percent of its opening weekend crowd was over age 25, a demo that not only often doesn't care about opening weekends, but sometimes actually eschews them.
The same cannot be said for Cloud Atlas, which this weekend saw its already diminutive audiences evaporate by 45 percent. It's no small irony that the film's nearly three-hour-long runtime is tough on the very demos mature enough want to go see what is described as the Wachowskis' best film since The Matrix, whose familial responsibilities make staying out late a punishment rather than a reward. If you plan to see it in theaters, plan quickly: $5.3 million in its sophomore weekend brings the Cloud ten-day tally to a wispy $18.3 million.