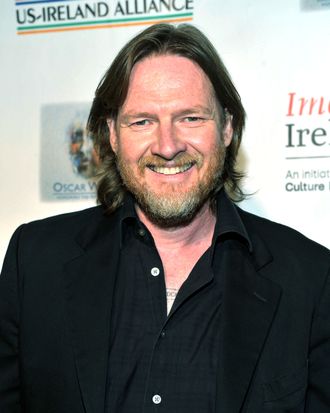 Actor Donal Logue arrives at 6th Annual "Oscar Wilde: Honoring the Irish in Film" Pre-Academy Awards party held at the Ebell Club of Los Angeles on February 24, 2011 in Los Angeles, California.
Photo: Alberto E. Rodriguez/Getty Images
Donal Logue is in the middle of a guest arc on Sons of Anarchy, where he plays the scary, mysterious U.S. Marshal Toric. But Logue spent a season on a different FX show, one that holds a special place in a few hearts: the late, great Terriers. Logue tells Crave Online that he thinks about a second season of the canceled darling "all the time." And it's not just him — he and his former co-star Michael Raymond-James had a "good hang" recently and spent some time thinking about what could have been. "We muse about it," Logue says. "We muse about shooting our own little indie film version of season two." It'll obviously never happen, but it's nice to ponder, even for a moment. Ah, Terriers.