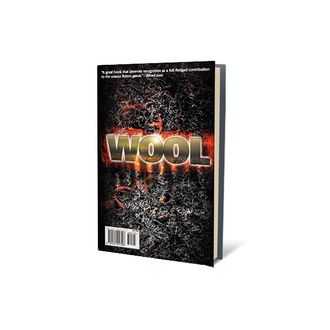 "Self-published" used to connote work produced by hacks and loons. The massive success of 50 Shades of Grey has forever changed that. But in a post-Kindle world, self-publishing has also become the land of the stealth best seller — and Hollywood has taken notice.
Earlier this year, Twentieth Century Fox acquired Hugh Howey's self-published phenomenon Wool, a series of five sci-fi novelettes that are woven together. Now we hear that Fox is negotiating with writer-director J. Blakeson, who made the criminally underseen 2009 thriller The Disappearance of Alice Creed (which hit Tribeca in 2010) to direct. 
Wool is set in subterranean silos that house the remnants of humanity on a postapocalyptic Earth, but the title is anything but an underground hit: It's become Amazon's 29th best-selling Kindle e-book title this year, and its 30th best-selling fiction book for 2012. So with Ridley Scott and screenwriting giant Steve Zaillian producing, and now what appears to be an intriguing U.K. director in Blakeson coming aboard, it's time to start paying attention to Wool or risk feeling … sheepish.