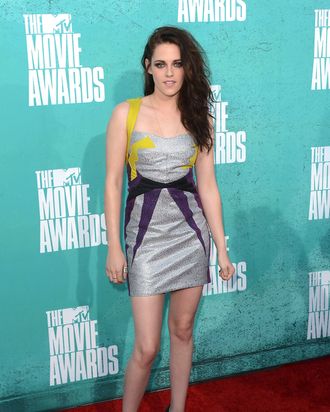 Actress Kristen Stewart poses in the green room at the 2012 Teen Choice Awards at Gibson Amphitheatre on July 22, 2012 in Universal City, California.
Photo: Jason Merritt/Getty Images
Crazy, Stupid, Love. directorial duo John Requa and Glenn Ficarra (also the writers behind Bad Santa and I Love You Phillip Morris) are in talks to have Kristen Stewart join Ben Affleck in their next film, Focus. It's a romantic comedy about "a veteran grifter who partners with a girl who's new to the life," so Stewart may want to unlearn those On the Road tendencies to play a convincing newbie vagabond.