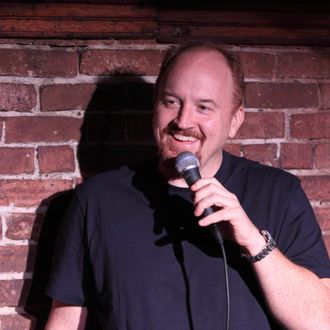 LOUIE: Louis C.K. stars in LOUIE, a new comedy airing on FX.
Photo: Eric Leibowitz / FX
A year after proving a comedian can make gobs of cash by self-distributing his work, Louis C.K. is falling back into the arms of HBO for his next hourlong special. HBO isn't saying when or where the special will be filmed, just that it's happening on the sixteen-city tour that starts Wednesday in San Francisco. And for those who like bawdy humor but don't like paying for premium cable, the special will be available on Louis's website for $5 a few months after it airs on TV. Louis C.K., a true man of the people.