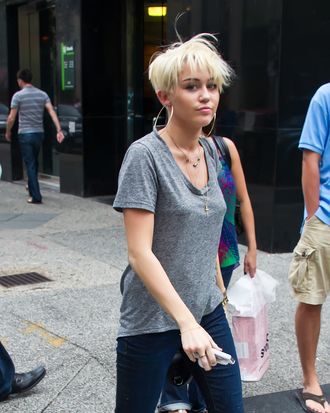 Miley Cyrus is seen leaving Tumi store in Philadelphia, PA.
Photo: Ouzounova/Splash News
And your 2012 Vh1 Divas are … Ciara, Miley Cyrus, Demi Lovato, Kelly Rowland, and Jordin Sparks, with Adam Lambert hosting. Keep in mind that it's a "dance party" theme, which perhaps affected Vh1's working definition of the word diva. Or don't, and skip straight to the jokes. Whatever's right for you.